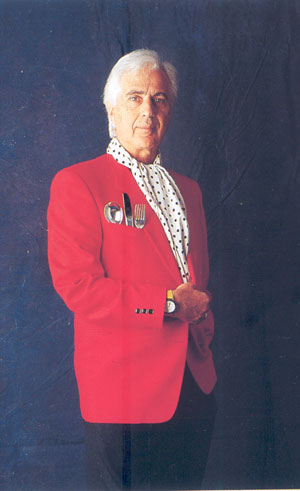 (Vicenza, Italy)……..In 1578 the Venetian artist Paolo Veronese painted The Annunciation with a delicate hand blown glass vase sitting precariously on the balustrade. The sun lit vessel celebrated the remarkable Renaissance glassblowers who discovered how to create transparent glass (called "cristallo") on the island of Murano in Venice.
The vase was recreated in its original 16th century form by Giacomo Cappellin and Paolo Venini in 1921 and dubbed the "Veronese." Design impresario, Cleto Munari has invited ten international architects and artists to re-imagine the vase while retaining the characteristic shape. Participating in the Après Veronese Collection are architects Mario Botta, Massimiliano Fuksas, Richard Meier, Alessandro Mendini, David Palterer, Paolo Portoghesi, Borek Sipek, Matteo Thun and artists Carlo Nason, Mimmo Paladino, and Cleto Munari.
The limited edition glass vases are reminiscent of the eponymous "Veronese" but completely resolved in their own unique graphic language. Munari chose to alter the classic "Veronese" vase because he was aware that the familiar shape would be easily recognized and a strong basis for inspiration and interpretation by his world renowned collaborators.
According to Ms. Attilia Dorigato, Director of the Glass Museum of Venice, "the artists who accepted Cleto Munari's invitation have given the "Veronese" vase completely new and personal interpretations. They successfully played with color, transparency and many of the innovative technologies available today in the world of blown glass." The collection of eleven vases are hand blown on Murano in a limited edition of 49 pieces. They are available from Cleto Munari in Italy and the GD Cucine showroom in New York, 227 West 17th Street, (646) 786-0005.
Cleto Munari Design Associati srl
via Chinotto, 3
36100 Vicenza, Italia
+39 0444 323318
www.cletomunari.com
####
This is a Press Release produced by Bella Figura Communications, who represented Cleto Munari when this release was broadcast.