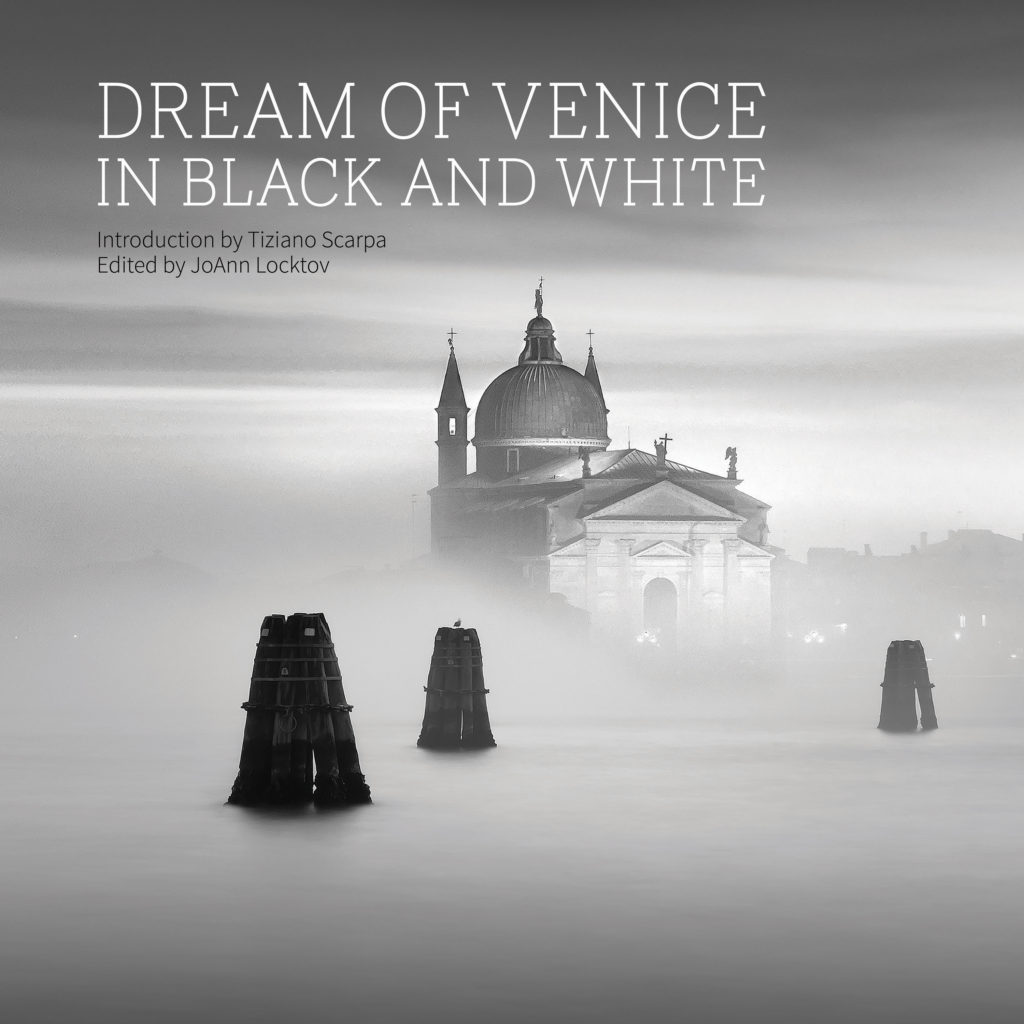 Exploring Venice as a Narrative in Chiaroscuro
Reviews for
Dream of Venice in Black and White
"An enchanted Venice, in black and white, like a dream. But this is really the authentic Venice, a dream-reality that we must love and defend." —Salvatore Settis, author, If Venice Dies
"This remarkable anthology, thanks to the wintery season, the tones of black and white and the virtual absence of tourists, offers us the romantic melancholy, the poetry of reflections and the beauty of light that are the magic of Venice." —Philip Rylands, Director Emeritus, Peggy Guggenheim Collection, Venice
"The beauty of Venice could not exist without the unwavering love of those who live and work here. This book captures with magnificent images and passionate words the spirit of a dream that the world should not take for granted." —Shaul Bassi, Director, International Center for the Humanities and Social Changes at Ca' Foscari University of Venice — See all mentions of the book.
About Dream of Venice in Black and White
The essential spirit of Venice. How do we see it? How do we capture it? What does it look like? In Dream of Venice in Black and White, our third book in the Dream of Venice series, we will be exploring Venice as a narrative in chiaroscuro. In a city noted for her luminous palette, there is elegant realism in focusing only on shadow and light. Without the distraction of color, her reality will be exposed. Over 50 photographers from around the world, have documented the city for this book. The acclaimed Italian author Tiziano Scarpa contributes a poignant reflection about his life as a Venetian, experiencing "perpetual change." His eloquent and candid Introduction exposes the complex issues that threaten the survival of his city.
Venice has had the audacity to exist as a living city for over 1,500 years. But for how much longer?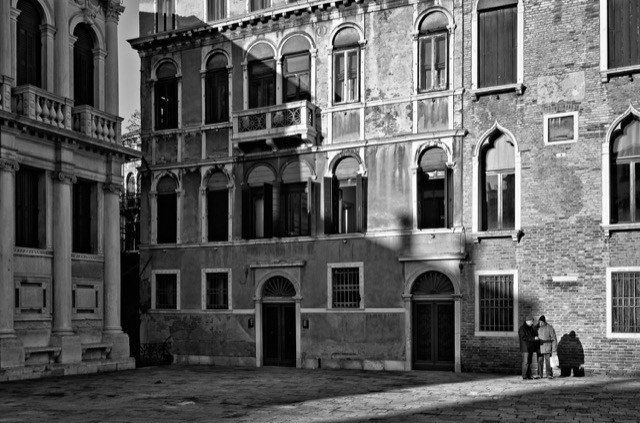 We are honored that Tiziano Scarpa, a Venetian novelist, playwright and poet, has written the Introduction. Venice Is A Fish, a sensual guide is his irreverent and intimate guide to Venice. Many of you will be familiar with his perceptive oft-quoted observation "Getting lost is the only place worth going to." In 2009 Tiziano won the Strega Prize for his third novel, Stabat Mater. From the time we conceived of this project, Tiziano was our first choice to weave a meditation about the city of his birth.
Dream of Venice in Black and White is dedicated to Gianni Berengo Gardin. He grew up in Venice and it is where his children were born. He considers himself to be "a Venetian, both in character and at heart." In 1960 while taking the vaporetto from the Lido to work in San Marco, he shot one of many iconic portraits of Venice, which he has generously allowed us to include in the book. Berengo Gardin's photographs both captivating and controversial have become intrinsic to Italy's collective conscious. We are indebted to him for his "Venezia e le Grandi Navi" exhibit, which documented the ships as sea monsters, obliterating Venice and her Lagoon.
We are delighted to announce that a portion of the proceeds from every book sold will be donated to Ikona Gallery in Venice. Founded by Živa Kraus in 1979, the gallery, located in Campo del Ghetto Nuovo, is dedicated to the exhibition of significant contemporary photographers. Since 1989, Signora Kraus has also been the director of the Ikona Venezia School of International Photography, collaborating with organizations to further the cultural understanding of photography through exhibits and workshops. In 2009, Ikona Gallery celebrated their 30th anniversary with an exhibit of work by Gianni Berengo Gardin, curated by Živa Kraus.
This, the third in Bella Figura Publication's Dream of Venice series, joins the original publication Dream of Venice and Dream of Venice Architecture. To stay up to date with news, follow Dream of Venice on Twitter.
Dream of Venice in Black and White cover image by Lisa Katsiaris. Image directly above courtesy Mark Lindsay. Garry Wapshott photographed the reflection he captured during aqua alta in the Piazza San Marco on the header of this site.
The Photographers
Olinda Adeane * José Manuel Alorda * Francesco Barasciutti * Marino Bastianello * Gianni Berengo Gardin * Julie Brami * Fabio Bressanello * Paul Bucknall * Leslie Burgher * Giancarlo Carbon * Umberto Cenedese * Michela Ceola * Marco Cho * Cally Conan-Davies * Marco Contessa * Pietro De Albertis * Geert-Jan de Bont * Walter Fano * George Fishman * Alain Hamon * Robert Hecht * Roman Henze * Robert Herman * Laurie Hussissian * Benito Jiménez Sauma * Mriganka Kalita * Lisa Katsiaris * Jutta Krenzer * Robynne Limoges * Mark Lindsay * Cristina Marson * Eugenio Novajra * Stephen O'Connell * Andy Parker * Goran Pavletic * David C Phillips * Martino Pietropoli * Alan Reed * Iain Reid * Angelo Rigoni * Patrizia Rossetto * Maurizio Rossi * Filippo Salvalaggio * Alessandro Sarno * Robert Schonfeld * Tony Sellen * Eva Sipola * Fabio Sguazzin * Derek Snee * Gary Stewart * Annik Susemihl * Cristina Vatielli * Garry Wapshott * Maurizio Zanetti * Giulio Zanni