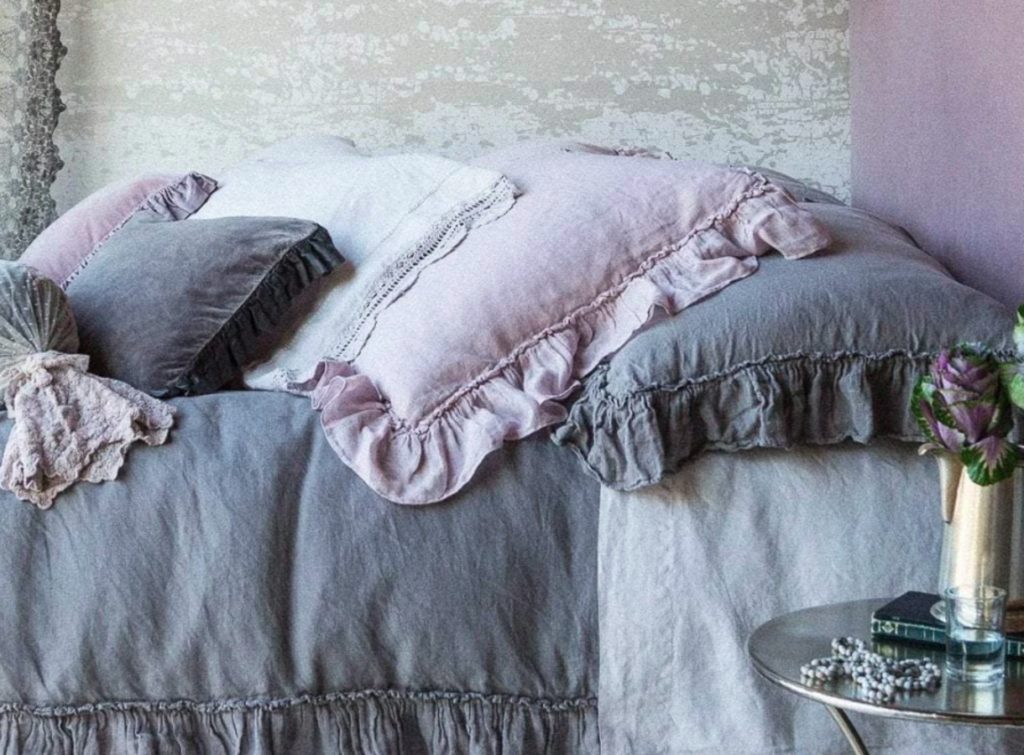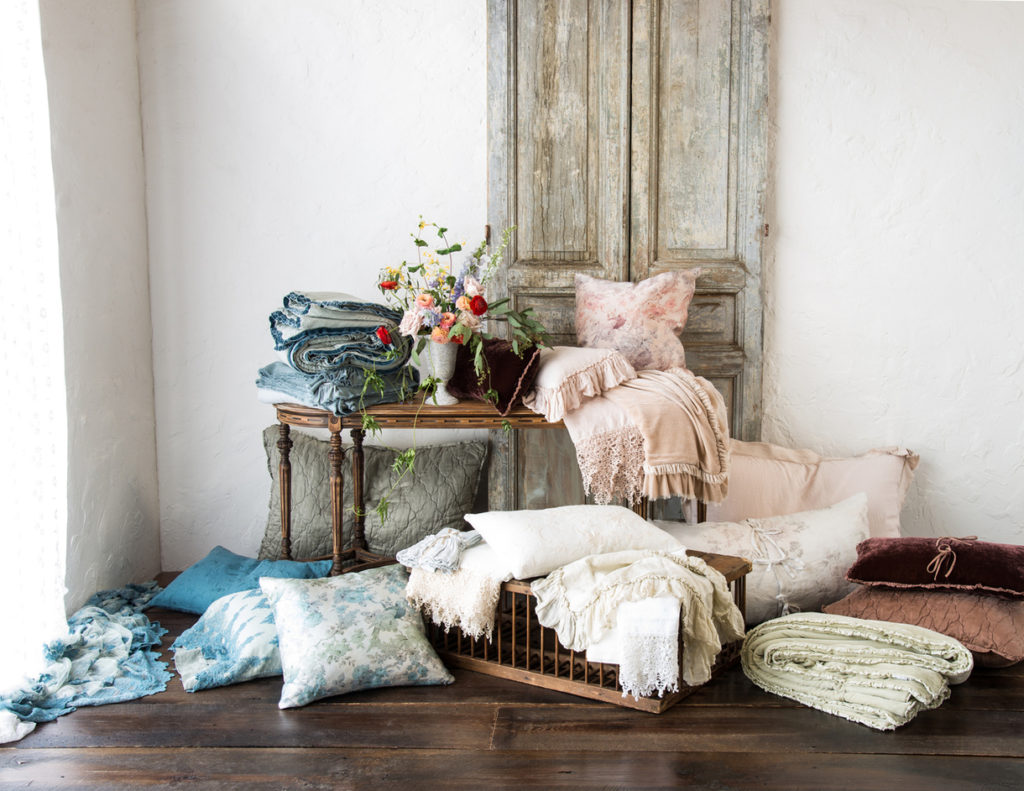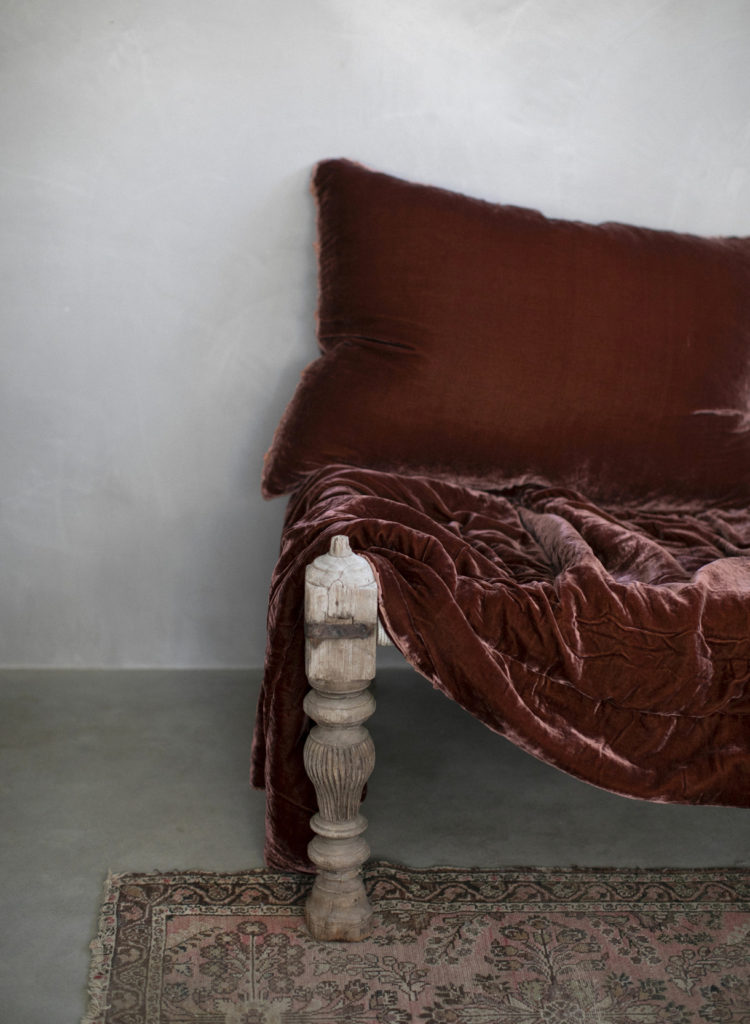 April 22, 2020 (Novato, California) ….Bella Notte, America's original brand of home washable luxury bed linens, is pleased to introduce the Renewal collection of practically perfect artisan linens. As a commitment to sustainable practices, the Renewal collection was launched to keep discontinued styles, colors, and product with minor flaws out of land fill and into homes. Each piece in Renewal is either perfect (retired colors and styles), nearly perfect (minimally visible imperfections), or imperfectly Bella (tiny visible imperfections). The Renewal collection includes the Bella Notte signature European linen and Tencel™ textiles, as well as silk charmeuse, velvet, and satin. Products have been finished with pintucking, piping, ruching, and gathers by the master sewers at Bella Notte. Styles range from Austin, with a modern raw edge in linen, to the romantic translucent ruffles in silk gauze on Valentina. All bedding elements are included: shams, sheeting, duvet covers, coverlets, bed skirts, pillowcases, and comforters. For the little ones, Renewal offers crib skirts, crib sheets, and baby blankets. The hand-mixed palette of colors range from neutral earth shades to deep, brilliant jewel tones. Product in the Renewal collection is offered at up to 60% off retail prices. In celebration of Earth Day Bella Notte is offering an additional 20% off the entire Renewal collection, today through Sunday April 26th.
"In working with natural fabrics and non-toxic dyes, small imperfections are inherent in our handmade process, yet we were determined to give every item–including these practically perfect pieces–a home. " says Taylor Batlin, Brand Director. "The creation of Renewal was our answer, and a way to pay homage to the artisanal makers and methods that have been foundational to our brand since my mom started our company in 1996. Where many luxury brands burn or landfill their seconds and samples, we greatly value the makers and the resources that converge to create each item, and feel they compliment the instinctive need we feel to create a home sanctuary."
Renewal is a culmination of the sustainable practices that have been foundational to Bella Notte since the beginning. All fabrics arrive in their natural, undyed state—void of any harsh chemicals or toxic finishes. The European flax (which is woven into linen) and Tencel™ (a renewable wood-based fiber) both represent ecologically conscious textiles. The Bella Notte dye process is non-hazardous and non-toxic. All Bella Notte textiles are machine washable at home, so dry cleaning solvents are never necessary. As a consequence, Bella Notte linens become softer every time they are washed. Each product is cut, sewn, and dyed to order in Northern California, which reduces waste and keeps the impact of creation within a small local foot print.
In 1996, fashion-turned-bedding designer, Kathleen McCoy, began experimenting with excess rolls of silk and linen to create luxury home textiles that would be durable enough for life with her young children. The result was the first machine washable couture bedding for everyday living. While Kathleen continues to be the guiding visionary behind Bella Notte Linens, the company is a family endeavor. In 2018 Kathleen named her daughter, Taylor Batlin, partner and Brand Director, creating a multi-generational company. Bella Notte is dedicated to producing heirloom quality bedding all cut, sewn, and dyed in the San Francisco Bay Area. Renewal products are available exclusively on bellanottelinens.com
Cover photo: Ines Duvet Cover
Bella Notte creates conscious luxury for easy living—artisan crafted and dyed to order since 1996. In an age of far-flung supply chains and mechanized perfection, Bella Notte has worked with the same local makers in Northern California since the very beginning. They preserve a passion for color and luxe design, curating sanctuaries for the modern romantic and their elegant and bohemian soul.