JoAnn reviews the best tile of 2012 with four stories, one of which is. The Best of Tileista: Tiles & Mosaics from Story Telling to Material Alchemy.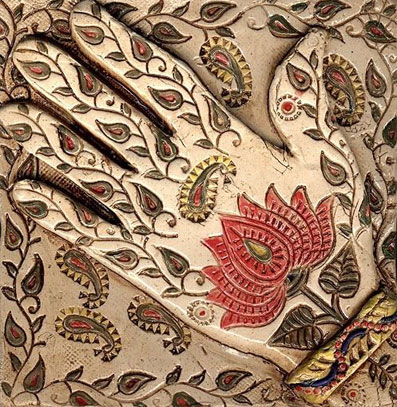 Mosaic Art Now says of Tileista, whose full list of articles live on one page:
"Tileista" is a monthly column that explores the beauty of artisan tile. JoAnn Locktov is the author of two books (Mosaic Art and Style, The Art of Mosaic Design) and numerous articles on contemporary mosaics and tile. Her public relations firm Bella Figura Communications represents creative individuals and businesses in design, architecture, art, and travel. Follow her musings on Twitter.
In a piece that brings to life the sumptuous work of tile artists Lisa TeviaClark and her husband James Clark, JoAnn notes she " has immersed herself in the material language of her medium. For the past thirty years she has experimented with clay and the alchemy of heat, salt, ash, minerals, and glazes. With her husband James Clark, she established Bella Vista Tile in 2003, as both a limited production studio and a laboratory."
In a post about Jasna Sokolovic, JoAnn says she " left her native Yugoslavia in 1994, venturing to Granville Island, Vancouver. Her architecture studies in Sarajevo, the war torn capitol, came to an end, but her education resumed in Canada, where she focused on ceramics. In clay she found it possible to meld her interests in architecture and sculptural forms. Inspired by such European visionaries as Gaudi and Hundertwasser, Sokolovic adapted their interest in facade and illusion allowing her work to present itself as layers of visual and conceptual sentiment. Her long journey is often portrayed symbolically with birds representing 'fragility and liberty, taking off, falling down and covering distances.'"
It truly is worth stopping over and reading the other articles she has posted on Mosaic Art Now if you haven't.