Clé Tiles is featured  in the Architectural Digest MARKET REPORT that is highlighting "Smart products for stylish renovations" The text is by Stephanie Schomer and the piece was produced by Parker Bowie Larson.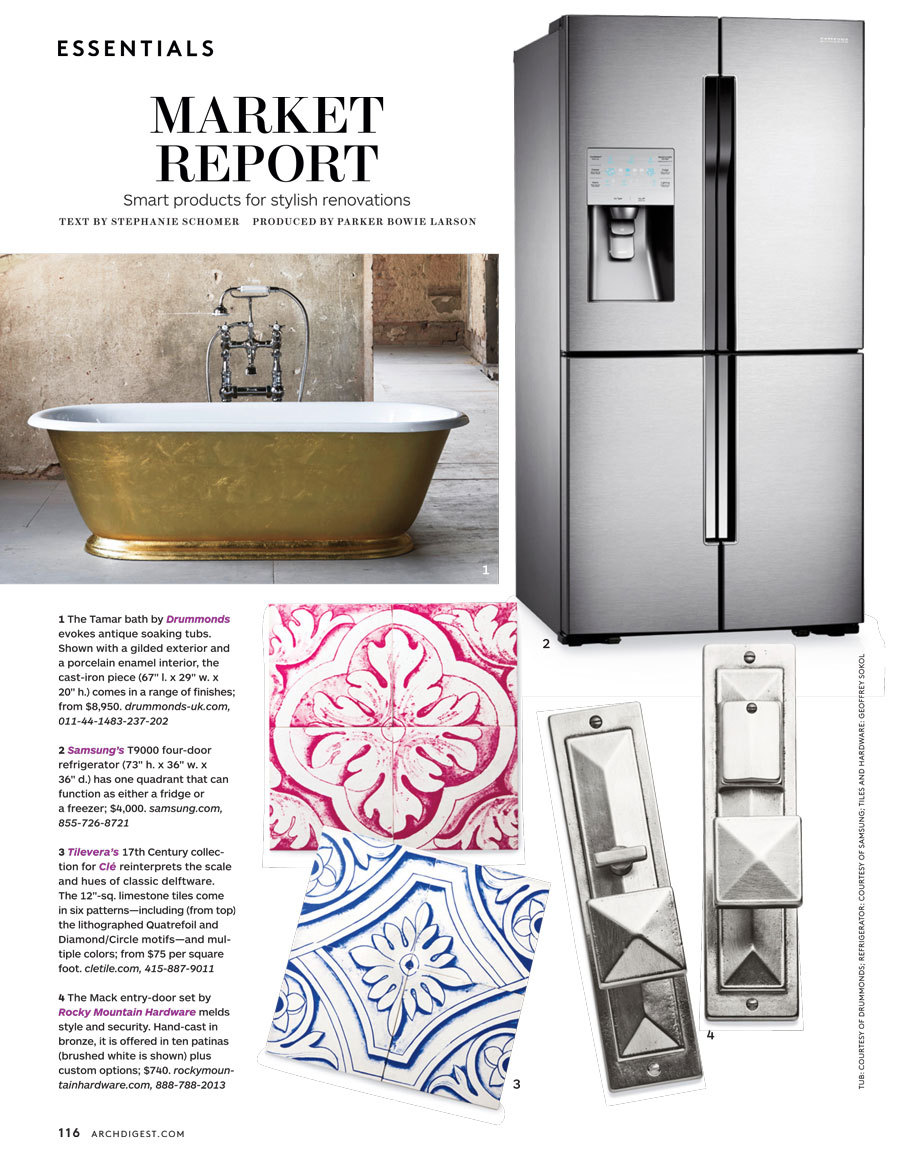 Of the new collection, Deborah Osborn says, "All of 17th century's designs originated first from motifs inspired from nature and were carefully and artfully crafted into plates, vessels and tiles that were first popularized during the 17th century as they made their way across europe for centuries. Traditional delft color palettes, including cobalt, yellow and magenta, have been amp'ed to a more modern vibe, with colors including pink, grey, green, teal and persimmon. each pattern comes as a set of 4." On the FAQs page for the collection, clé notes, "The '17th century' collection is a joyous nod to historic delft tile, reinterpreted with fresh colors, patterns and sizes."
Collections such as these are tapped by Architectural Digest not only for their beauty on the page but for their artisanal qualities. Market Report roundups are followed by design devotees who want to learn about the newest and most trend worthy products being released in the marketplace. This feature "23 Must-Have Renovation Products" is an example, as it highlights smart products for stylish renovations. In it, Clé's Chinoiserie hand-painted porcelain tiles were featured, as the editors note they " have the delicate refinement of exquisite silk wall coverings." Show in the piece is the standard 10″ x 14″ size in the wheat colorway. The editors note that there are also  celadon, teal, blue, pink, platinum, and gold versions offered, as are custom sizes up to 4′ x 8′. Readers can ask for a price upon request. These are but two instances in which the  inclusion of new collections by clé is a signal that the company is producing noteworthy products.