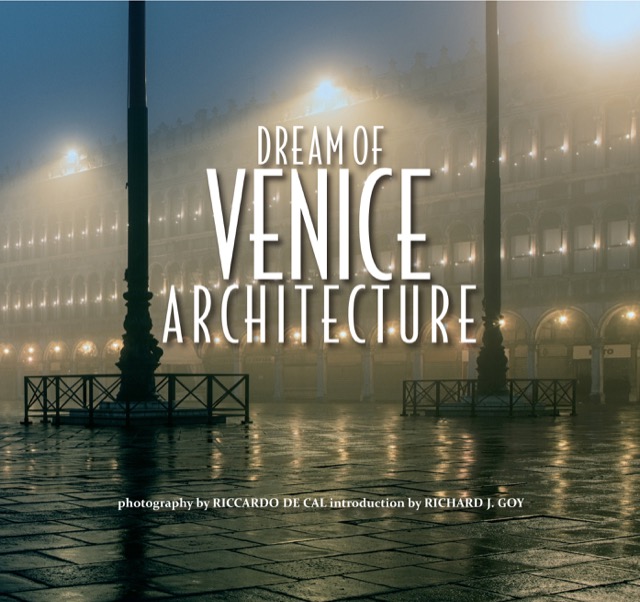 Winner of an IPPY Silver Award in Architecture
Finalist for the 2016 Foreword Indies Award in Architecture
An intimate journey through the remarkable Venetian urban landscape, this book reveals the architectural features that contribute to the incredulity of the beautiful city from the mysterious sotoporteghi to the complexity of Carlo Scarpa's "immaculate detailing". Evocative photographs complement the personal reveries contributed by 36 notable international architects and architectural writers who have been inspired by the city and share in her wonder. Included are personal reflections from Tadao Ando, James Biber, Mario Botta, Michele De Lucchi, Massimiliano Fuksas, Robert McCarter, Richard Murphy, Witold Rybczynski, Annabelle Selldorf, and Thomas Woltz.
Full List of Contributors for Dream of Venice Architecture:
Tadao Ando, Japan; Enrico Baleri, Italy; James Biber, USA; Randy Bosch, USA; Mario Botta, Switzerland; Constantin Boym, USA; Louise Braverman, USA; Vincenzo Casali, Italy; Francesco Da Mosto, Italy; Cynthia Davidson, USA; Michele De Lucchi, Italy; Massimiliano Fuksas, Italy; Jonathan Glancey, UK; Richard Goy, UK; Frank Harmon, USA; Guy Horton, USA; Michael Johnson, USA; Shun Kanda, USA; Max Levy, USA; Juergen Mayer H., Germany; Robert McCarter, USA; William Menking, USA; Richard Murphy, Scotland; Louise Noelle, Mexico; Dial Parrott, USA; Valeriano Pastor, Italy; Guido Pietropoli, Italy; Carlo Ratti, Italy; Witold Rybczynski, USA; Anne-Catrin Schultz, USA; Annabelle Selldorf, USA; TAMassociati, Italy; Michael Welton, USA; Thomas Woltz, USA; Diana Yakeley, UK; Rocco Yim, China.
Blair Kamin, architecture critic for the Chicago Tribune notes: "With its artfully evocative photography and illuminating, often-poetic, essays, Dream of Venice Architecture pierces the myths and mist of this enchanting city with fresh insights into its myriad sensory pleasures. From exotic buildings whose facades resemble carpets to pirouetting wind vanes that signal the onset of the latest Adriatic weather, Dream of Venice Architecture captures both the magic and the mysteries of this 'precarious paradise.'" — See all mentions of the book.