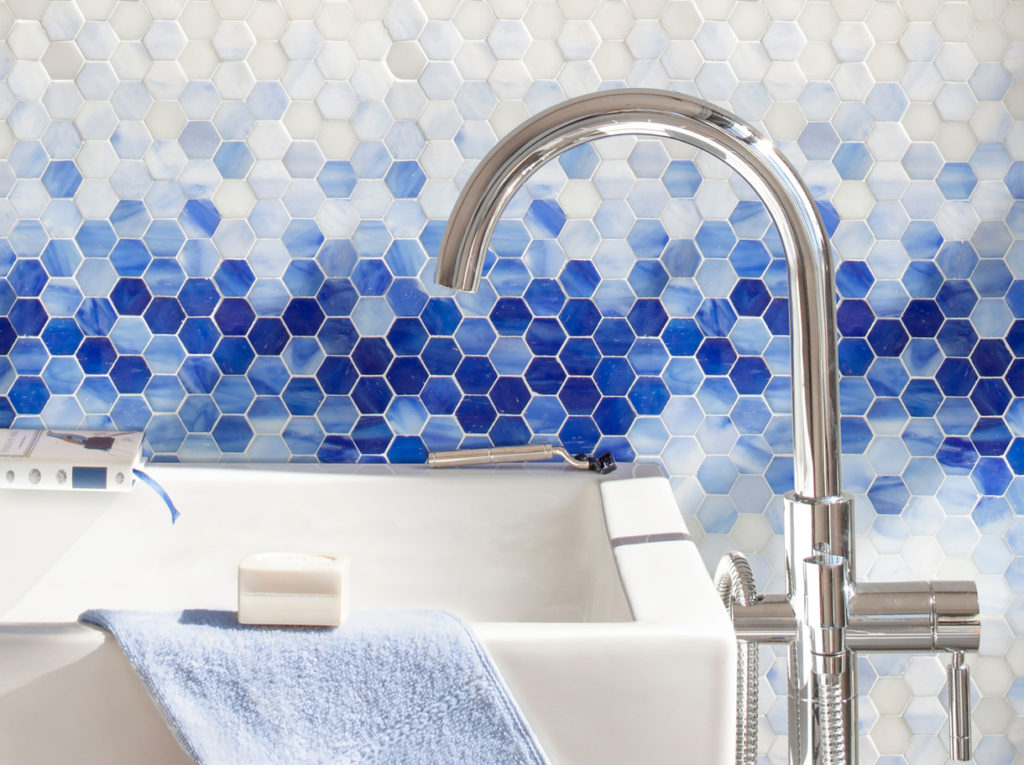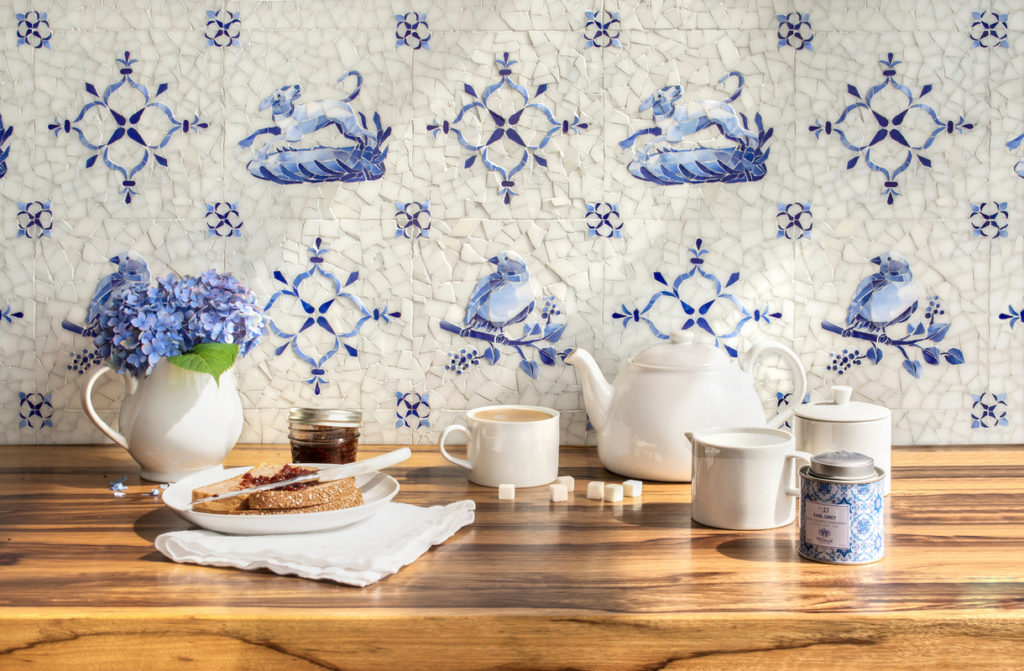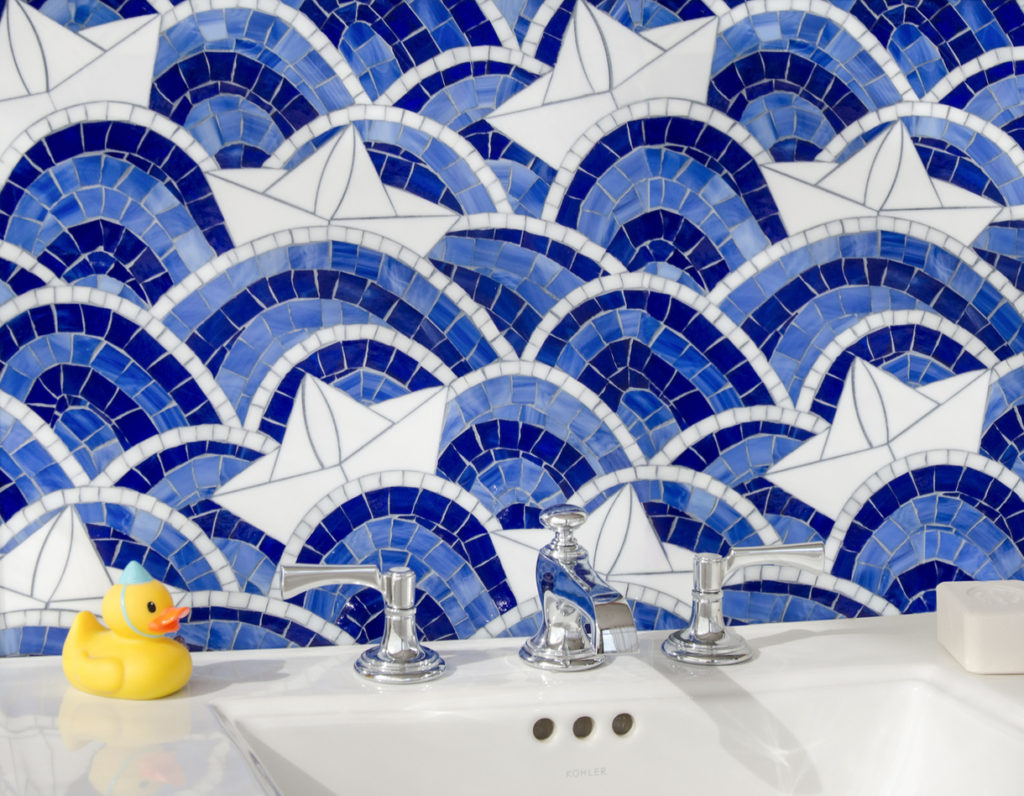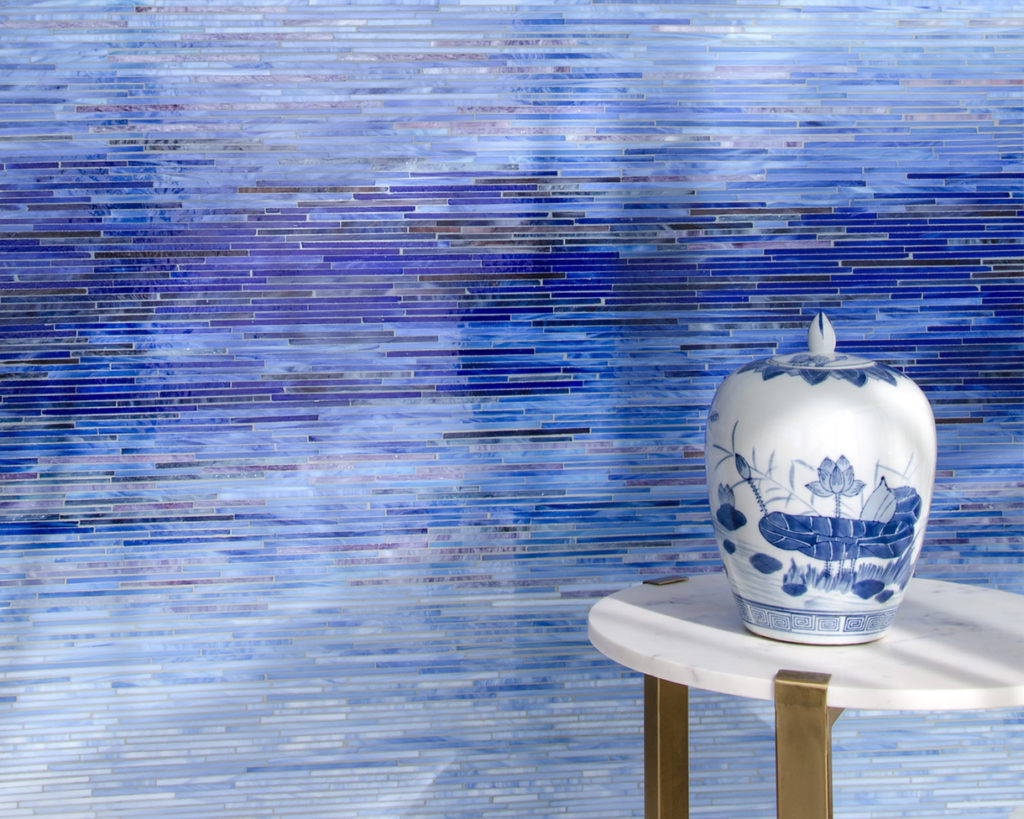 December 6, 2019 (Exmore, Virginia) … New Ravenna, America's premier designer and manufacturer of mosaics for both residential and commercial installations, is pleased to present their hand crafted mosaic designs incorporating Classic Blue, Pantone's new color of the year. Represented in various shades of jewel glass, this timeless color is most often paired with saturated hues of complimentary blue and crisp white stone or glass. According to Pantone, "PANTONE 19-4052 Classic Blue is elegant in its simplicity. Suggestive of the sky at dusk, the reassuring qualities of the thought-provoking PANTONE 19-4052 Classic Blue highlight our desire for a dependable and stable foundation on which to build as we cross the threshold into a new era."
Cean Irminger, creative director of New Ravenna, says of Classic Blue,"I can't think of a color that is more universally loved than a classic rich blue. Perhaps we love it because it is the ultimate color chameleon, looking equally at home in the ultra elegant and charmingly casual environments. Maybe it is for the deep sense of nostalgia it can awaken when we are reminded of childhood summers at the beach or our grandparent's blue willow place settings. Or maybe we are just all hot-wired to love it because it is the exact color of our beautiful planet. Classic Blue is the one color that has never gone out of style, and I can confidently predict that it never will."
New Ravenna mosaics can be installed on walls and floors, indoors and out. New Ravenna products are available at New Ravenna showrooms throughout the United States, Canada, Europe, Russia, and Dubai. www.newravenna.com
Cover image: Aurelia, a handmade mosaic shown in Lapis Lazuli, Iolite, Mica, Absolute White, and Blue Spinel Sea Glass™ is part of the Sea Glass™ Collection by New Ravenna.
New Ravenna is America's premier designer and manufacturer of custom stone and glass mosaics for both residential and commercial installations. The handcrafted mosaics are fashioned into decorative borders, murals, fields, and medallions. Mosaic materials are polished, tumbled, honed and cut to create distinctive styles, subtle shade variations and textures. The installations are custom works of art in mosaic tile, which often incorporate the designs of architects, interior designers and their clients.
New Ravenna mosaics are found in homes, restaurants, hotels, casinos, and businesses around the world, and are available for purchase through designer showrooms across the country and internationally.