Six Hundred Years of Architecture, Monuments, and Sculpture in the new book by the Director of Venetian Heritage.
Toto Bergamo Rossi, Director of Venetian Heritage, curator, restorer, and author of the epic new book, Venice and the Doges, is determined to challenge our perceptions. The lavish tome has a singular mission, to help us understand and appreciate the funerary sculpture which memorializes the 120 doges of Venice and why this often-neglected genre deserves our attention and respect. Weaving the history and cultural significance of each doge's reign with remarkable photography, Venice and the Doges offers a rare view into how these men lived in relationship to how they were immortalized in stone.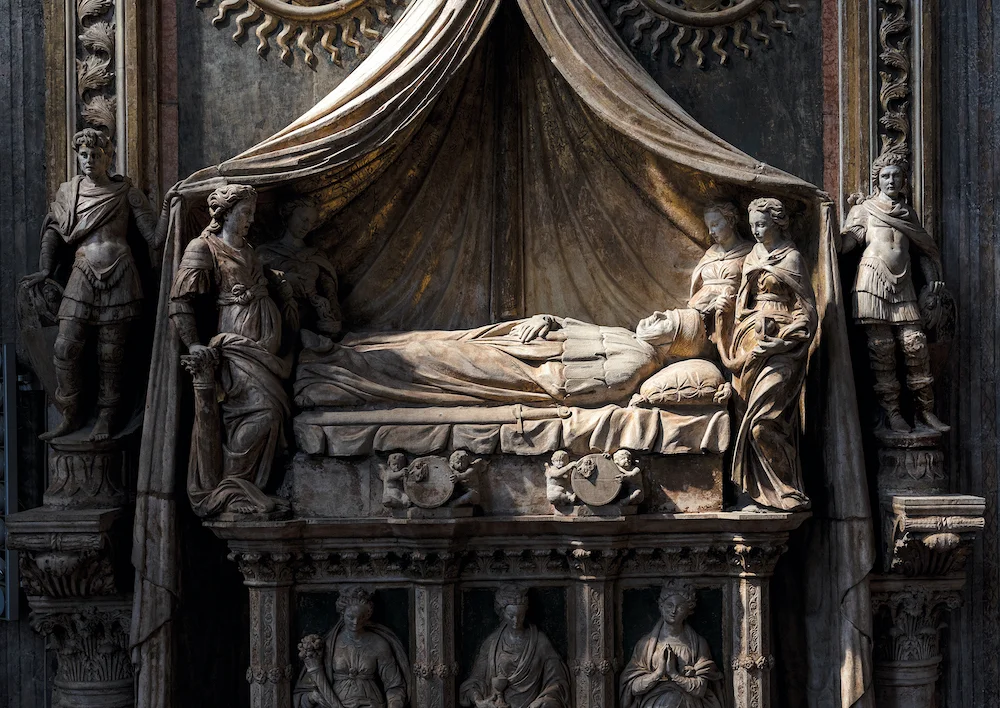 What is the original inspiration for your fascination with the funerary monuments of the Venetian doges? Do you remember the first funerary sculpture you saw and the impression it made?
I was always attracted by sculpture. Ever since ancient times sculpture had been the most widely utilized of the figurative arts for representing the gods, emperors, and, later on, saints, virtues, and notables in perpetuity. Thanks to the materials sculptors chose – marble, wood, bronze, and terracotta – these effigies have often survived to our own day almost intact. And then, in the sixteenth century, painting gained the upper hand and stole the limelight from sculpture. 
The monuments dedicated to the doges of Venice are the best expression of sculptures from the thirteenth century until the end of the eighteenth century. When I was nineteen, I started to study conservation of stone. After few years I was able to restore some of these very beautiful monuments and appreciate and study them through scaffolding from a very close distance. Early Renaissance has been always my favorite style. The search and the interpretation of antiquity made by Venetian artists at that time is unique. I still remember when with a more grown-up eye I started to appreciate Tullio Lombardo, and the monument dedicated to Doge Andrea Vendramin in the Basilica of Santi Giovanni e Paolo build in 1492/3 ca.
[
Read the complete article here
 and 
click here for the Italian version: I monumenti dei Dogi. Conversando con Toto Bergamo Rossi
]