April 10, 2018 (Sausalito, CA) — clé is pleased to introduce Belgian Reproduction tile in three new shapes: rectangle, losange diamond, and circle. The Flemish black tiles now consist of seven shapes in square, hex, rectangle, losange diamond, circle, star and cross. The Belgian Reproduction tiles are hand crafted by artisans who are working in the traditional method of wood-fired terracotta production. The blackened clay lends the chalky surfaces the elegant patina of age. By combining the unglazed tiles with contrasting shapes and grout, a dramatically patterned surface is created. The versatile tiles can be installed indoors and out, on floors and walls. The tiles are sized from 2″ x 8″ rectangles to 8″ squares, hex, and circles. The Belgian Reproduction collection is available exclusively on clé.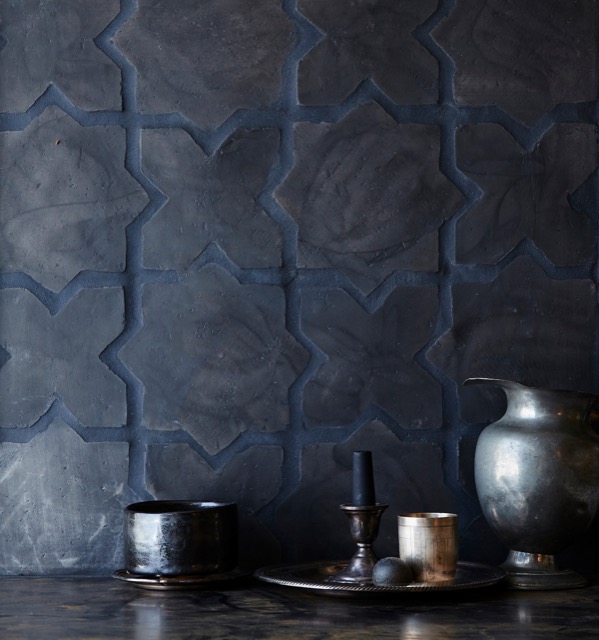 "We've long admired the grand courtyards of northern Europe, the gray patina and refined rusticity of Belgian design and have been on a quest to find a tile that would echo these elements. We discovered this exquisite blackened clay, and took a restored form of terracotta to create these Belgian Reproduction tiles, which are perfect for grounding projects with an austerity as striking as an antique Belgian surface."
SARAH LONSDALE, CREATIVE DIRECTOR OF CLÉ
###
clé is a modern online tile boutique where we offer a myriad of tiles ranging from wood-fired glazed surfaces, artists' collaborations to everyday basics. We have a profound love for tile and our aim is to broaden everyone's appreciation of this material so that they see beyond the backsplash and recognize tile as an artful, provocative and interactive facet of our everyday surroundings. If it's well-crafted and artfully designed, it will stand the test of time.