April 12, 2018 (Sausalito, CA) — clé is pleased to introduce Eskayel,  a new collection of cement tile designed by the Brooklyn-based textile artist Shanan Campanaro.  The collection of tiles feature eight of Eskayel's nature-inspired patterns. The original fluid, multi-color designs were refined into a bi-color silhouette motif for each pattern. Each tile is 20.32 cm square and suitable for indoor or outdoor installation on vertical and horizontal surfaces.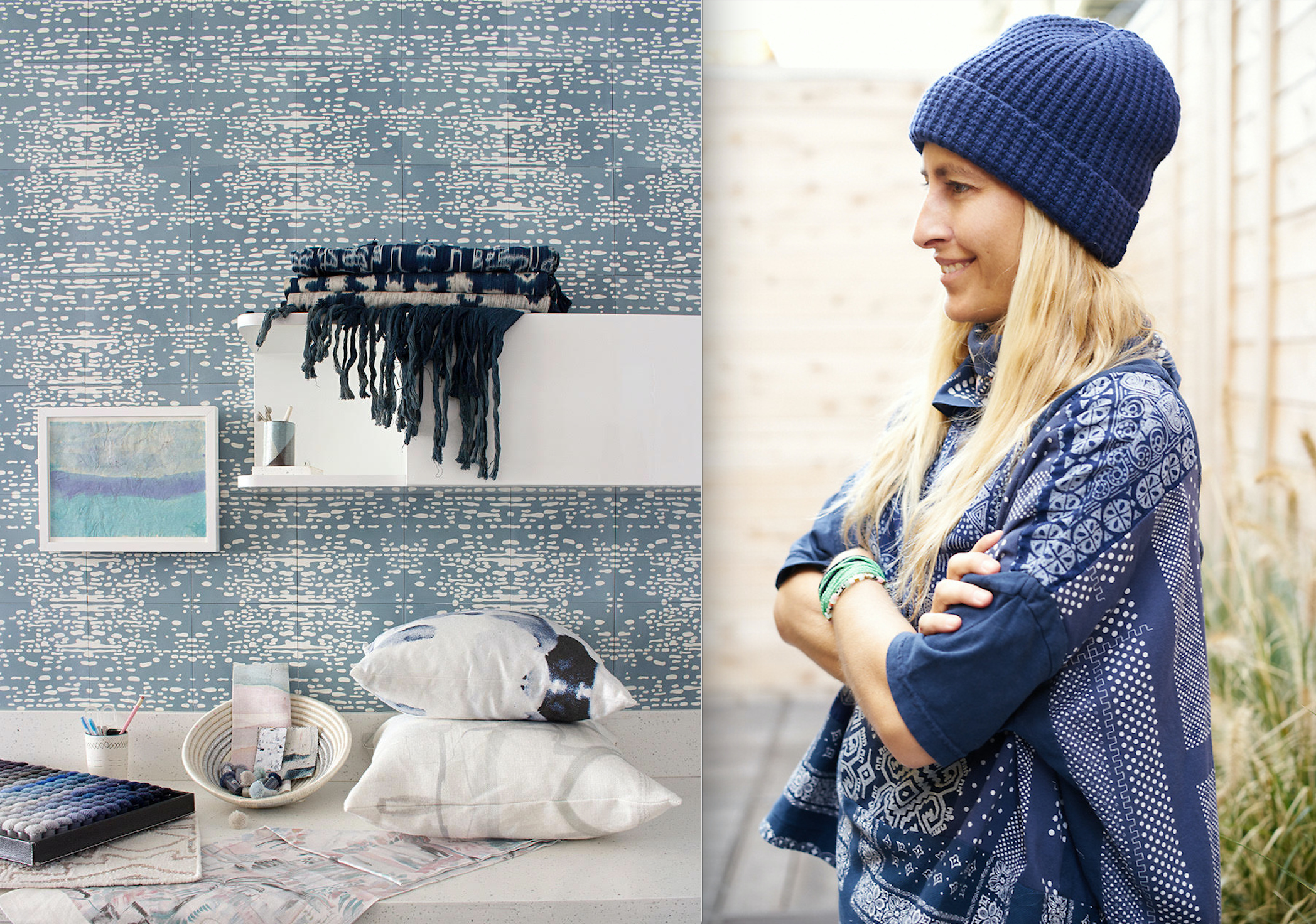 "I have wanted to design tiles for a long time," shared Eskayel Founder and Creative Director, Shanan Campanaro. "I initially reached out to clé about five years ago, so it's very exciting to see this collaboration materialize. Working with the artisans at clé to achieve this translation was an amazing experience and I loved seeing the process."

clé Founder Deborah Osburn added, "Translating Eskayel's fluid fabric patterns to cement tile was a whole new undertaking for clé. The designs were the most intricate we have ever done, testing the skills of our most talented tile makers. The results are these calm, meditative patterns that reflect Shanan's warmth and creativity and embody her free spirit."  

Each tile pattern will be available in its designated colorway and a corresponding black and white version. The hydraulic pressed handmade tile bodies are composed of gray portland cement & sand. The collection will be available online exclusively through clé.
###
clé is a modern online tile boutique where we offer a myriad of tiles ranging from wood-fired glazed surfaces, artists' collaborations to everyday basics. We have a profound love for tile and our aim is to broaden everyone's appreciation of this material so that they see beyond the backsplash and recognize tile as an artful, provocative and interactive facet of our everyday surroundings. If it's well-crafted and artfully designed, it will stand the test of time.