In the 2016 Fall Market Tabloid, the editors of Interior Design Magazine quoted Deborah Osburn, the founder of clé, as saying, "Zelliges are the sequins of the tile world, imparting their glimmering, hand-cut goodness to surfaces in need of Moroccan magic." They added: "Handcrafed Zellige tiles date back to the 10th century. A millennium later, Clé, the e-boutique headed up by Deborah Osburn, brings to market a contemporary version of the traditional North African terra-cotta tiles."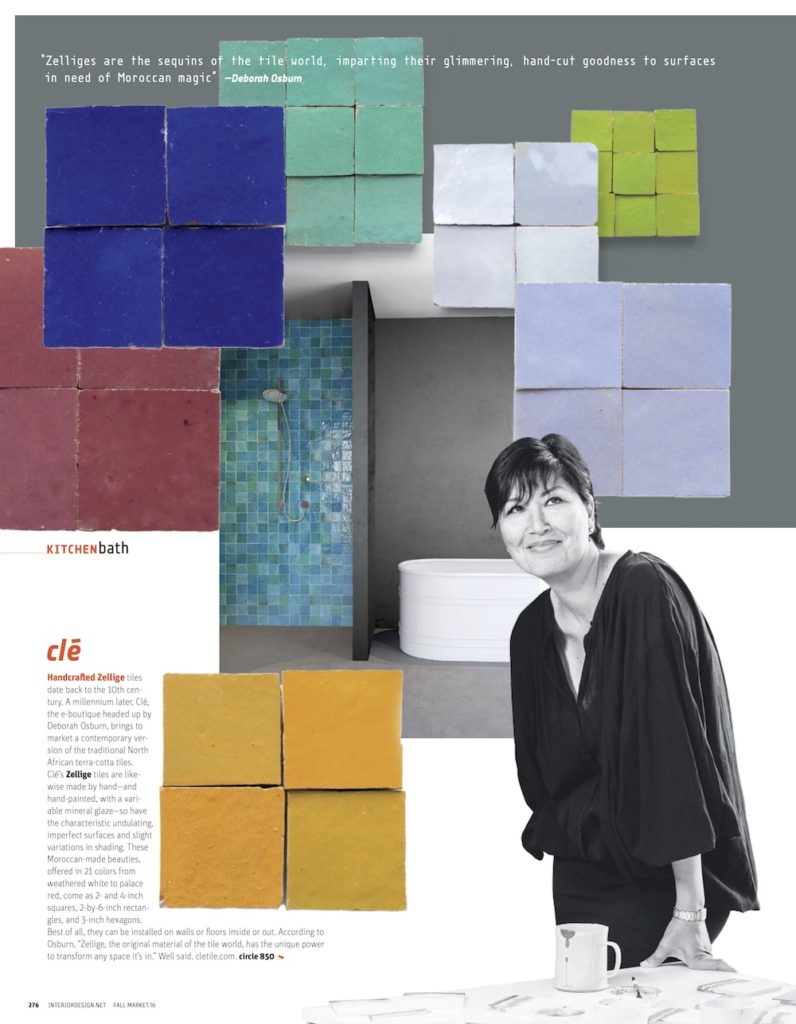 Editors also featured Boris Aldridge's Elements tiles in porcelain and glass by Clé.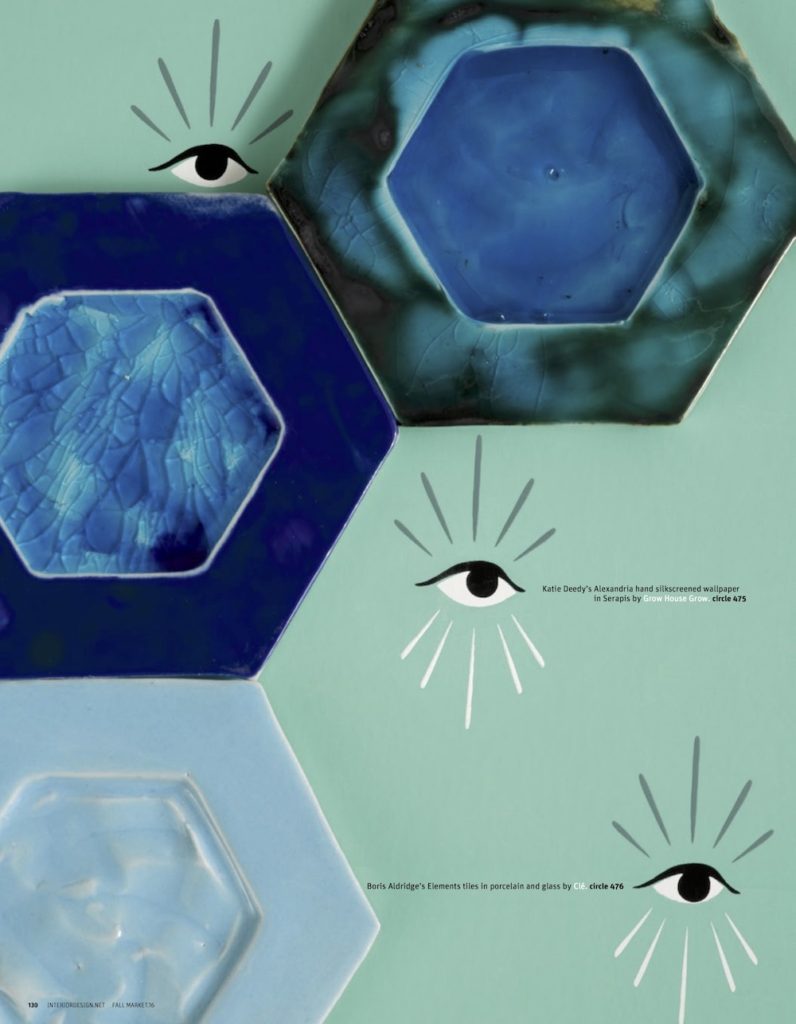 Boris Aldridge has been making handmade tiles for over 15 years from his workshop in the UK , building remarkable skills and developing a thriving artistic practice. In 2015, he launched his first range of elements tiles for clé, which were nominated for an Interior Design award as well as being featured in many publications. As you will see from his Smoke and Fire blog, he's interested in pattern, surface and the representative qualities that the medium that tile offers. For an even more inspiring look at his aesthetic  follow him on Instagram. Deborah Osburn remarks, "The elements collection is filled with the nuances of boris's hand. From his surface undulations and glaze flow, to the pooling of their recycled glass interiors, elements is aptly named. Each of these surface characteristics are full of the forming, painting and carving of a master craftsman whose expertise allows for a porcelain collection of masterful modern imperfection."
The about page of the Smoke and Fire blog explains that the studio was established in Stamford, Lincolnshire, by Mark Aldridge as a small workshop dedicated to making handmade wall tiles. Now in Suffolk in a converted granary, the aim of the artisans is to bring their love of art and interiors into ceramics. The designers are first and foremost artists, and, as well as making tiles, they also produce exquisite works of ceramic art using contemporary design techniques as well as traditional methods." Placing the Elements tiles on Katie Deedy's Alexandria hand silkscreened wallpaper in Serapis, the editors of the Fall Market Tabloid brought a playfulness to the designs.