Clé tiles are featured i n Interior Design magazine's February 2014, issue. The placement, which editor's dubbed "Nature's Softer Side" featuring "Land and sea inspired" shades, includes the  Watermark tile unglazed porcelain in Gold Verdigris Dip by Clé [it's number 2].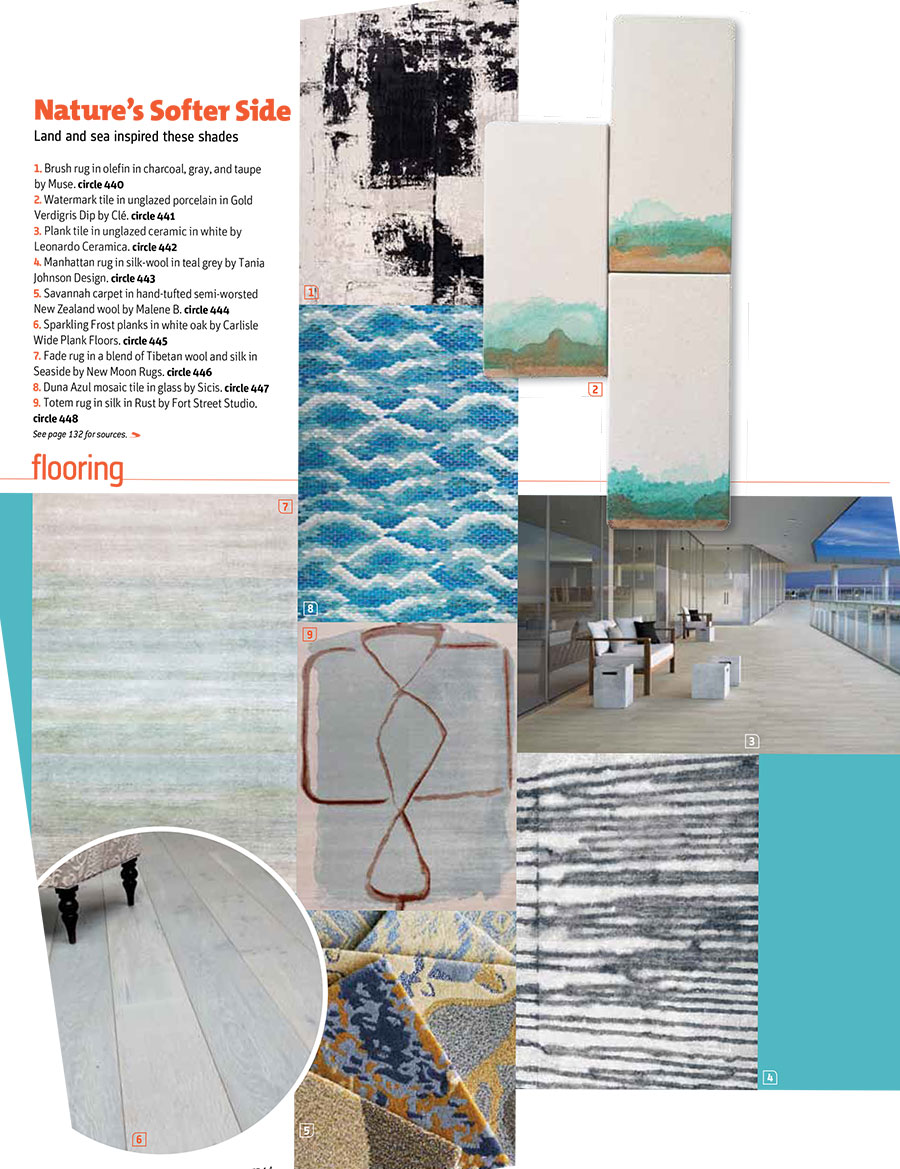 Deborah Osburn's Watermark Collection was voted best of year by the editors of Interior Design. A clé blog post about the collection notes, "When deborah osburn's watermark collection launched a few years ago. clé had no idea just how popular this tile collection would prove to be. Along with garnering a prestigious BOY award for best tile, the Watermark Collection has secured its spot as a classic tile amongst our clé artists' tiles with prestigious projects, both commercially and residentially. In order to keep up with the growing demand, clé passed along the production and artistry of this extremely detailed and difficult tile craft to deborah's own son, Luca Osburn. The passing along of watermark tile making skills would prove to be ideal as Luca is an avid surfer and his obsession with the swells and tide artfully informs his production of each and every watermark tile."
You can see all of the buoyant designs that the editors of World of Interiors tapped on one page on the clé site, which describes the Tide Collection, which holds these hand crafted porcelain tiles. designed by artist in residence Luca Osburn. An avid surfer, the collection is named for the magical quality of the tides effecting the waves that greet him each session. this collection adds four new colors, which reflect osburn's favorite surfing locations in northern california. this faded pink is inspired by the row houses that border san francisco's ocean beach (aka the outer sunset). Dreamy, meditative, and wildly dissimilar, the collection asks that you expect every one of the tiles from this series to invoke the unique individuality of its namesake, watermark.