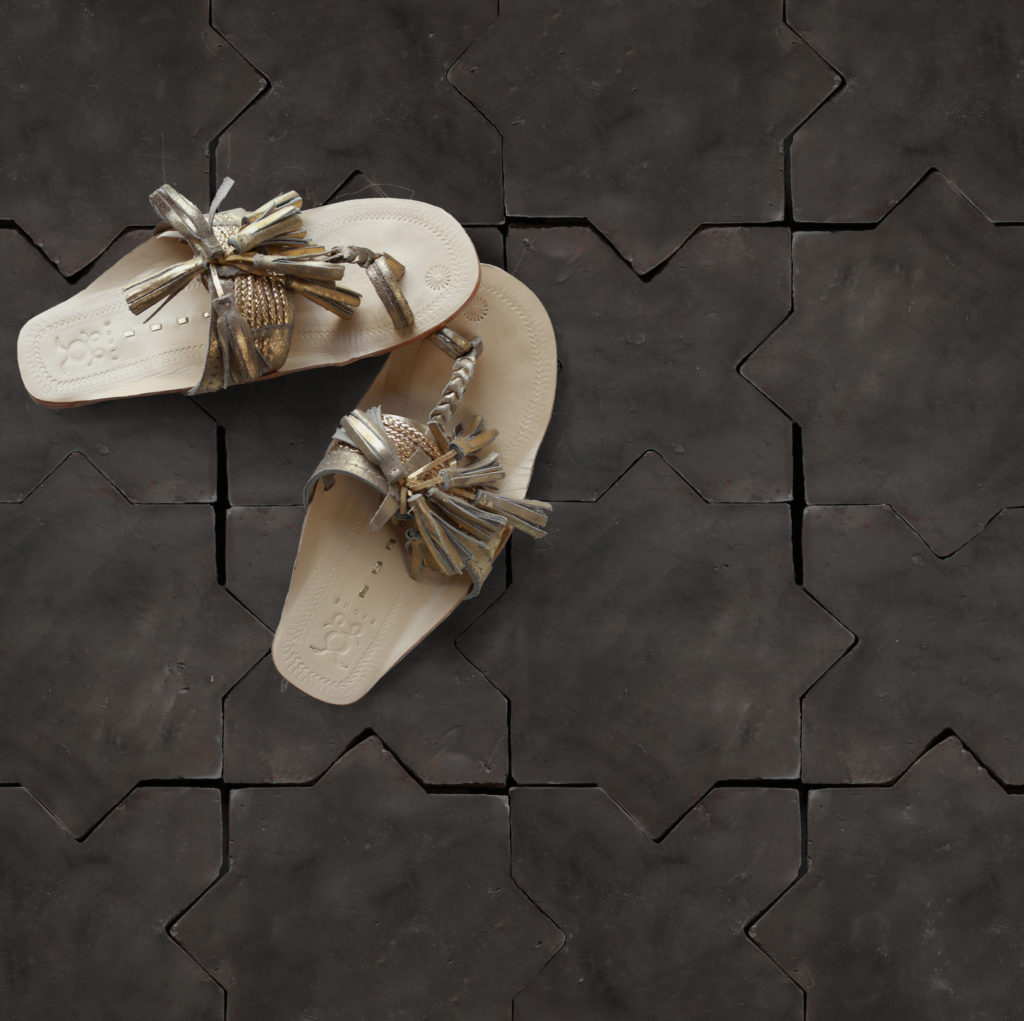 (SAUSALITO, CA) — clé is pleased to introduce Terracotta, the new collection of tiles in Antique Terracotta Provincial Red and Belgian Black French Reproduction. The Antique Terracotta tiles in a square or hex are salvaged from antique structures in France where they have graced buildings for over a century. Each tile is textured with the rustic passage of time. The Belgian Black French Reproduction tiles are hand crafted in square, hex, star, and cross shapes by artisans who are working in the traditional method of production. Rather than use classic red material, the tiles are created with blackened clay. Their chalky surfaces have an elegant patina of age, though they are modern reproductions. All of the tiles can be installed indoors and out, on floors and walls.
These tiles are available exclusively on clé. Deborah Osburn started the international artisan tile e-boutique in 2012. The tiles on clé are as distinct as the artists who create them. It is Osburn's goal to provide a forum for discovery and conversation about what she loves most, tiles created by impassioned artists creating remarkable surfaces.
"Take a restored form of modest terracotta production, only this time, subsitute the standard with the most exquisite blackened clay. We call these tiles Belgian Black Terracotta because they are perfect for grounding projects with the same austerity as striking Belgian antique surfaces."
DEBORAH OSBURN, FOUNDER AND CREATIVE DIRECTOR OF CLÉ
###
See the original press release.
There are three designs in this collection, about which clé says, "Our latest tile infatuation comes in the form of french reproduction belgian black terracotta tiles. (Available in 8" squares & hexagon & star/cross.) You'll see how much the color of the tile changes the personality of these designs if you click through to have a look. Using the smoky hue to bring an edge to the material is a smooth move, one that is pure clé.