(Mt. Vernon, New York)…Global Lighting is pleased to introduce the Dutch design of Ay Illuminate, a handcrafted collection of lighting designed by Ay Lin Heinen and Nelson Sepulveda. Ay Illuminate, located in The Netherlands, works with artisans in developing countries to explore natural materials and adapt traditional techniques to contemporary lighting design.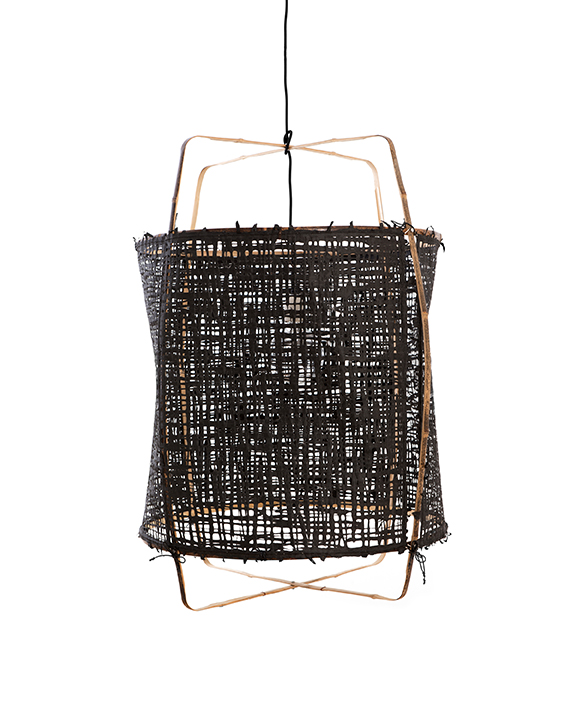 Collaborating with artisans in remote villages in Africa, Afghanistan, India, Bangladesh, Philippines, and China, the lights are fabricated using local resources including bamboo, rattan, sisal, silk, cashmere, and paper made from the bark of Mulberry trees. In Bangladesh, repurposed cotton shades are produced from scraps of jeans and t-shirts. The fabric is shredded and hand-spun into a new textile. In Swaziland, sisal  is gathered, softened, knitted, and then cinched to the bamboo frame. Lin Heinen and Sepulveda believe that it is "local handicraft which carries the genes of cultural identity." The electrical parts of the Ay illuminate fixtures are made at a Dutch cooperative that employs disabled residents.
Larry Lazin, CEO, feels that Ay illuminate's Dutch design exemplifies Global Lighting's Ethos Collection. "These lights reflect the essence of contemporary design created with high quality handi-work, made from natural sources. Ay Illuminate celebrates our passion for cultural authenticity while producing artisanal pride."
Global Lighting is a New York-based source for aesthetically superior artisanal and architectural light fixtures for residential, hospitality, retail, commercial, and healthcare environments, as well as landscape applications. Founded in 1991, by Larry Lazin, Global Lighting has a storied history as a manufacturer and distributor of lighting collections cultivated from some of the world's finest manufacturers of contemporary lighting located in Europe. By bringing these fixtures into UL compliance and offering them to the design/architectural trades through lighting reps, to the retail trade through showrooms and to a broader audience through online stores, Global Lighting is a company devoted to the highest possible quality in terms of products and customer satisfaction.
www.globallighting.com  (914) 371-5079
# # # # #