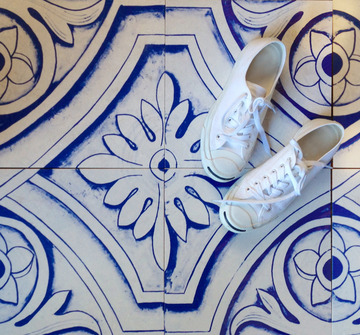 (Sausalito, CA)…….clé is proud to introduce the 17th Century tile collection, designed by Deborah Osburn for Tilevera. The collection of 12″ x 12″ limestone tile was inspired by 17th century delftware that had its origins in China and made its way across Europe. Tilevera honors the classic combinations of blue and white, yellow and magenta while bringing delft into the 21st century.
Osburn has expanded the original delftware colors to a modern palette of pink, grey, green, teal and persimmon for the new tile collection. Each 12″ x 12″ limestone tile is either hand painted or hand lithographed in one of six patterns; acanthus, holly, tulip/carnation, diamond/circle, fleur de lys, or quatrefoil.
In the 17th century method of creating patterns, four tiles meet in the center to comprise a singular design. The tiles in this tile collection can be installed indoors or out, on walls and floors.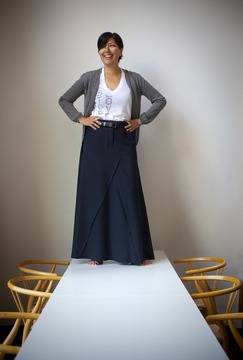 Osburn says about her collection, "I've always loved the historic floral patterns found in European tile, the lyricism is captivating. With this collection I wanted to punch up elegant four hundred year old designs with the pop of contemporary colors and an amplified 12″ x 12″ size. The tile can still be hand painted just like it was centuries ago or we can use a lithography process, adding a little technology to the mix. With the resurgence of delft in fashion and design, I've recently been asking myself, is delft the new black?"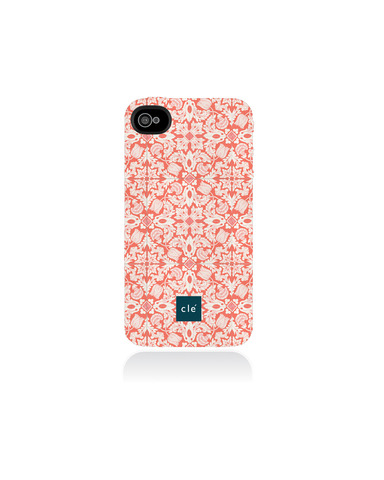 Osburn, who has her BFA in sculpture, has been designing and manufacturing tile for the past twenty-five years for her company Tilevera. In 2012 she started clé, the international artisan tile e-boutique. The tiles on clé are as distinct as the artists who create them. It is Osburn's goal to provide a forum for discovery and conversation about what she loves most, tiles created by impassioned artists creating remarkable surfaces. The 17th Century collection is available exclusively on cletile.com
(415) 887-9011.
###
[Press Release]