In her survey of "Mo' Money, Mosaics," Carisha Swanson writes, "The most modern of ancient luxuries is back." The lead image for the beautifully produced article is New Ravenna's Egrets pattern with its 24-karat-gold background and 15 colors of jewel glass, which were used to create the winsome birds and the cherry blossoms. Swanson also notes there were four grout colors used to create the composition, which she says highlights the complexity and beauty achieved in the custom mosaic.
New Ravenna Mosaics in Elle Decor
Swanson opens her piece, "Vanity, they name is mosaic. After thousands of years the intricacy it takes to reproduce, say, the destruction of Pompeii with millions of tiny pieces is still captivating us. But this art form is not for the feint of heart—or the empty of pocket." She describes the process with which the intricate compositions she showcases are made as a painstaking one during which the varied pieces of tile, some of them seriously dainty in size, are handpicked and assembled. The materials included in her review are glass, stone, mother-of-pearl and 24-karat gold.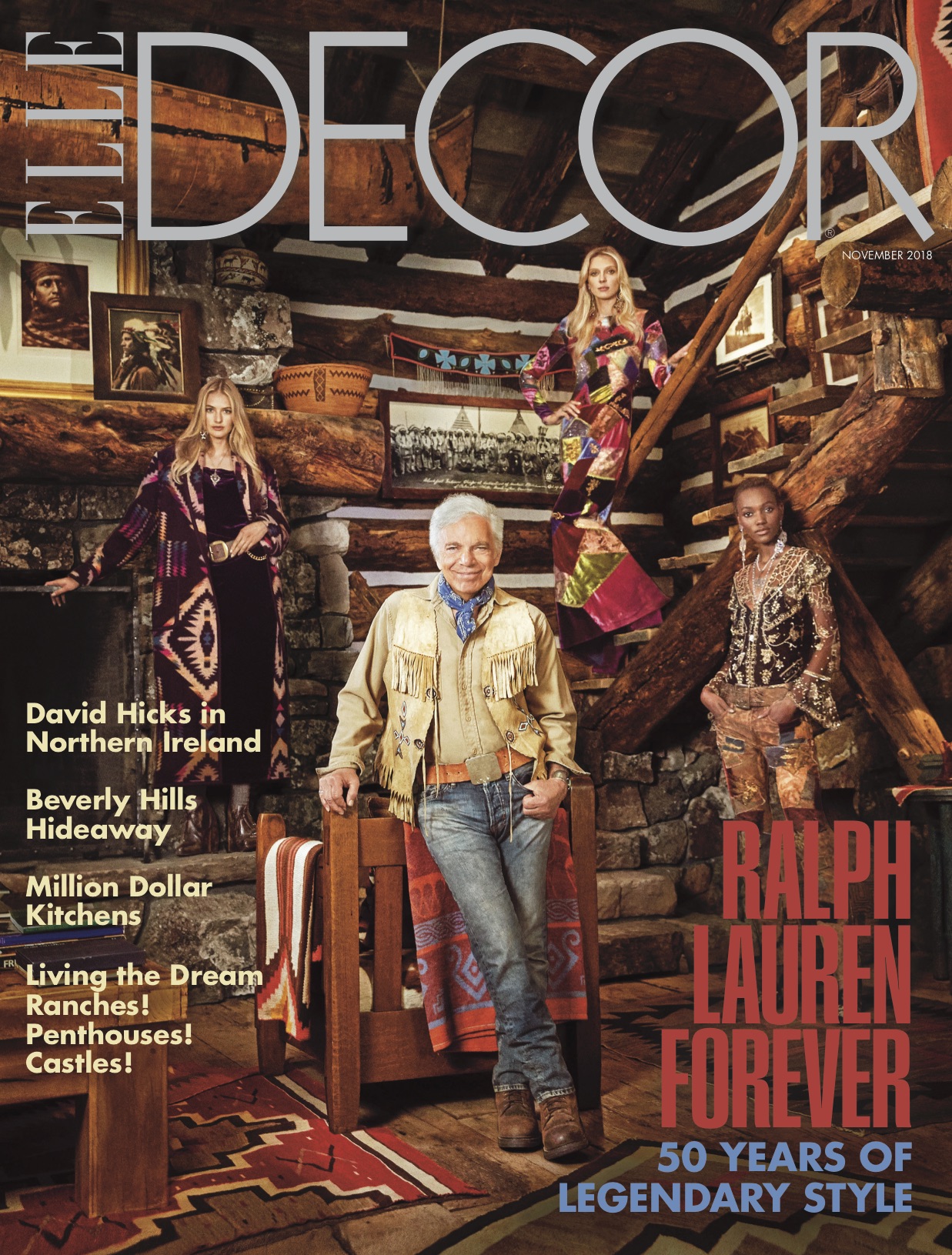 "New Ravenna created a Neptune mural with three stallions roaring out of a wave, for which they charge up to $2,000 per square foot," she says. "Not every mosaic is this expensive or fantastical, of course. Depending on the makeup, they can run as low as $100 per square foot or less, but for the avid lover of this ancient art form, the cost and time it takes to receive your special delivery—four to six weeks on average—is well worth every penny." She adds that these creations will leave their mark for generations to come—whether they agree with the style or not—if a mosaic composition from the handful of companies whose products she surveys in her piece are chosen. The mosaics, which you can see in the full PDF, are stunning.