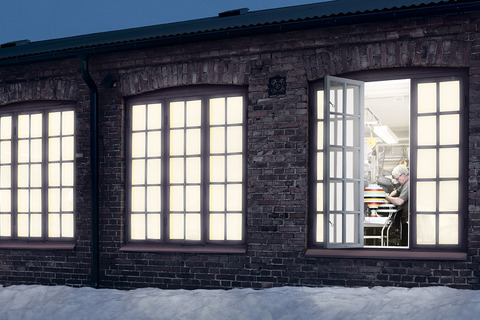 Global Lighting Introduces Zero Made in Sweden
Mt. Vernon, New York…. Global Lighting is proud to introduce Zero lighting for the first time to the North American contract market. Located in Sweden, the manufacturer was started in 1978 by Roland Gill and Andris Nolendorfs. In a unique departure from customary Swedish glass, their original fixtures were fabricated in perforated sheet metal. In 1989 when Zero moved to an abandoned glass factory, they began integrating glass into their designs. Now the lighting manufacturer has expanded to a broad range of materials from the most humble fisherman's rope to innovative 3D woven polyester. Zero is a family company; Per Gill and his brother Thomas are the second generation at the helm. They focus on creating architectural lights with personality.
Zero collaborates with leading Swedish and international designers to provide a constant evolving collection, manufactured with ingenuity. Zero designers include Benjamin Hubert, Fredrik Mattson, Front Design, Jens Fager, Mattias Ståhlbom, and Monica Förster. It was the level of design and engineering that influenced Larry Lazin, President of Global Lighting to introduce this manufacturer's fixtures to the US and Canada. " Zero has a remarkable commitment to quality which creates lights that integrate functionality with design clarity.
By working with an array of stellar designers, the company's lights have a wonderful expressiveness in color and silhouette without sacrificing durability." Per Gill, CEO of Zero explains, "We are inspired by the light in Sweden, the soft radiance of Nordic summers and the glimpse of sun which turns our barren winter landscape into a glittering field of snow. Light is a precious resource and the illumination provided by each fixture is as important to us as the design integrity."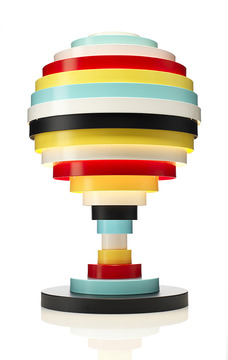 Global Lighting is a New York-based source for aesthetically superior artisanal and architectural light fixtures for residential, hospitality, retail, commercial, and healthcare environments, as well as landscape applications. Founded in 1991, by Larry Lazin, Global Lighting has a storied history as a manufacturer and distributor of lighting collections cultivated from some of the world's finest manufacturers of contemporary lighting located in Europe. By bringing these fixtures into UL compliance and offering them to the design/architectural trades through lighting reps and to the retail trade through showrooms, Global Lighting is a company devoted to the highest possible quality in terms of products and customer satisfaction. www.globallighting.com (914) 591.4095
###
[Press Release]