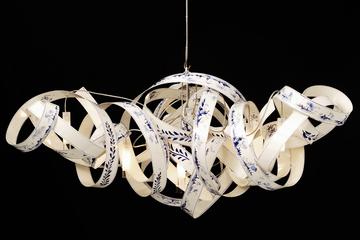 Mt. Vernon, New York……..Global Lighting is proud to introduce Jacco Maris lighting to the United States and Canada. The collection, which is designed by Jacco Maris and handmade in The Netherlands, consists of five lights made from steel, brass, copper, iron, and sand casted aluminum. The lights are characterized by Maris's devotion to material before form. Regular forays to the local scrapyard inspire the designer with discoveries of twisted metal, industrial hose and odd fragments. The manipulation of metal strips became the first signature element of Jacco Maris light fixtures. The Ruban Plié, Montone and Ode 1647 are all ribbons of metal manipulated by hand to form sensuous curves. A discovery of 500 salvaged Russian headlights led to the Stand Alone floor lamp. Maris finishes the modern industrial Outsider with powder coating to resist oxidation in exterior installations. Those looking to buy lighting fixtures for the outside of their homes may want to check out the gooseneck lights outdoor options available online which you can purchase in a range of finishes to suit your property and style.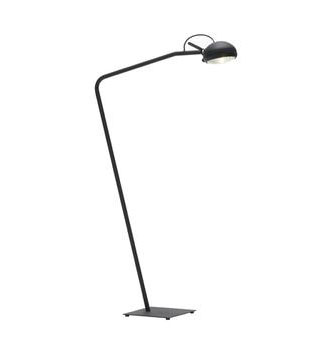 Larry Lazin, President of Global Lighting, feels that Jacco Maris "is an artisan in the most creative sense of the word. He puts so much thought into how to create the products he designs, but in unusual ways. He went through 300 prototypes before he was satisfied with the design of the Ode 1647. There are never any shortcuts and each light is made with the same degree of commitment to perfection." He is proud to introduce the Jacco Maris Collection to the US and Canada.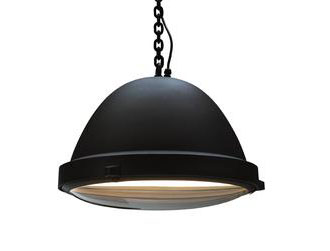 Jacco Maris studied design at Nimeto in Utrecht and the Design Academy in Eindhoven. Originally he worked in window display and started designing interiors when asked by people who saw his environments for retail stores. A client requested a Jacco Maris designed light and in 1996 a new career was born. Maris also collaborates with other artists, his Montone chandelier has a Delft version, hand painted in a 16th century traditional Dutch windmill pattern by Frank de Wit and Ben Quaedvlieg.
Maris's first light was the Ruban Plié which means "bent ribbon" in French. The Montone is a nest of 1″ wide strips in steel or brass. In both fixtures metal waves are punctuated by light. Ode 1647 was created in homage to 17th century chandeliers, using modern material. The armature is silver plated copper mesh, the same high pressure hose found in race cars or elevators. The Outsider and Stand Alone lights exude an industrial spirit, dramatic urban counterpoints to the fluidity of the chandeliers. The lights are UL approved for Canada and the US and available through lighting showrooms. If you're wanting to try and find other chandelier options for your interior lighting, you're also able to look into other lighting outlets such as Claxy and the many more you can find on the internet.
Global Lighting is a New York-based source for aesthetically superior artisanal and architectural light fixtures for residential, hospitality, retail, commercial, and healthcare environments, as well as landscape applications. Founded in 1991, by Larry Lazin, Global Lighting has a storied history as a manufacturer and distributor of lighting collections cultivated from some of the world's finest manufacturers of contemporary lighting located in Europe. By bringing these fixtures into UL compliance and offering them to the design/architectural trades through lighting reps and to the retail trade through showrooms, Global Lighting is a company devoted to the highest possible quality in terms of products and customer satisfaction.
(914) 591-4095
#####
[Press Release]