This is the first in a two-part series dubbed "A Guided Tour of Contemporary Venice" by JoAnn Locktov that was originally published on Architects + Artisans.
When you think of architecture in Venice, your mind invariably goes to the grand structures of historical importance. These include the buildings of Palladio and Sansovino, and the Byzantine, Gothic and Renaissance edifices that have favored Venice with allure and significance.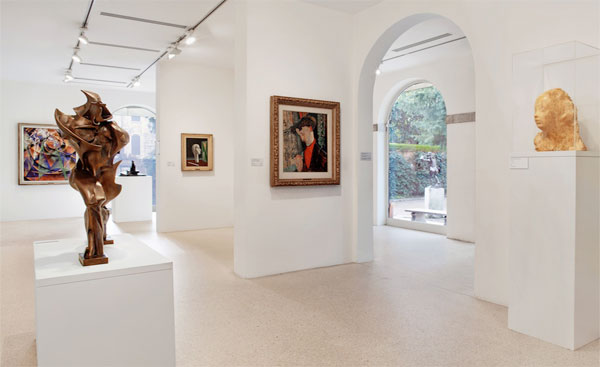 Cristina Gregorin perceives Venice differently. She asks that you consider a contemporary Venice, a place where modern art, craft and architecture have been meticulously integrated and yet are often overlooked by the more than 20 million visitors who descend annually.
Gregorin is a tour guide by profession.  In 1991 she passed an exceptionally rigorous exam (considered the most grueling in Italy) to become a licensed guide. With her encyclopedic knowledge of historical Venice she might have been content with an immersion in the same art and architecture that conferred upon it the status of UNESCO World Heritage Centre. Instead, she has invested in the uncommon practice of dignifying contemporary Venice.
Her tours explore the architectural works of Carlo Scarpa, Santiago Calatrava, Tadao Ando, and Aldo Rossi, all notable 20th century architects. She organizes tours not only of fine artists' ateliers, but those of masterful artisans working in the legendary materials of glass, paper, marble and iron.
Gregorin, a PhD in Contemporary Literature and  author of four books, holds the past and present together with expert stitches. Her impassioned discussion of Scarpa's restored Olivetti Negozio fluctuates between anecdote and analysis of his devotion to light, water and material. She makes visible his wide range of inspiration, from Titian to Klimt, and crowns her presentation with a convincing demonstration of Scarpa's influence on Tadao Ando's restoration of the Punta Della Dogana.
The second part of the series can be seen in another post.