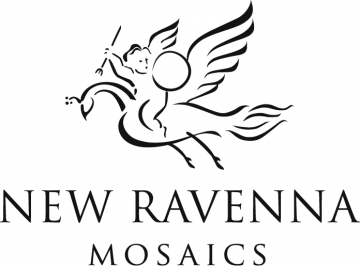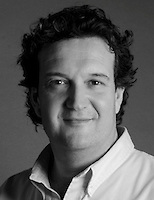 (Exmore, Virginia)……..New Ravenna is proud to introduce the marble mosaic collection of Giovanni Barbieri of the Barbieri Brothers Family. Trained in the Italian artisan traditions of historic mosaic and contemporary interior design, Barbieri has devised and patented a remarkable surface treatment that transforms marble into an undulating surface material emulating ancient stone. The "Marmo Antico Lucido" finish is highly polished with straight even edges. The "Timeworn" finish is honed, which gives the marble a matte finish. The soft waves on the surface are less reflective and more tactile with rustic edges created by hand. Individual mosaic tiles rang in size from 2″ x 2″ to 12″ x 24″ and come in squares, rectangles, triangles, and bricks with staggered or aligned joints. The color selection comes from natural marble and travertine in tones of white, grey and brown. All of the tile in this collection can be installed indoors or out, and on vertical or horizontal surfaces.
Barbieri lives in the enchanting village of Schiavon, located next to Bassano del Grappa in the Veneto region of Italy. He grew up in the shadow of the medieval Marostica Castle, where the ancient walls and floors are worn with centuries of life. Barbieri is devoted to turning stone into legend, adding the characteristics that denote history and beauty. He is a rare breed of business owner, intimately involved with the production of every tile. "Like the chef in his own Italian restaurant, I personally produce the tiles to ensure quality and integrity." Inspired by the rigorous design principles of the Bauhaus, the Giovanni Barbieri Collection offers simplified forms that reconcile the functionality of marble with the artistic legacies of the Italian culture. The Giovanni Barbieri Collection is available at New Ravenna tile showrooms throughout the United States and Canada.
New Ravenna Mosaics is America's premier designer and manufacturer of stone and glass mosaic tiles for both residential and commercial installations. The company's products are handcrafted mosaics, made in Virginia, that are fashioned into decorative borders, murals, fields and medallions. Tile is cut and can be tumbled, honed, or treated to create distinctive styles, subtle shade variations, and textures. The end products are custom works of art in mosaic tile, which often incorporate the designs of architects, interior designers and their clients.
New Ravenna Mosaics are sold through nearly 200 exclusive designer showrooms across the country and internationally. The company provides design services along with on-site supervision of installations. New Ravenna Mosaics are found in homes, restaurants, hotels, casinos, and businesses around the world.
#####
[Press Release]
You can see other releases of mosaic tiles, including marble mosaic collections. by visiting our mosaic tag.