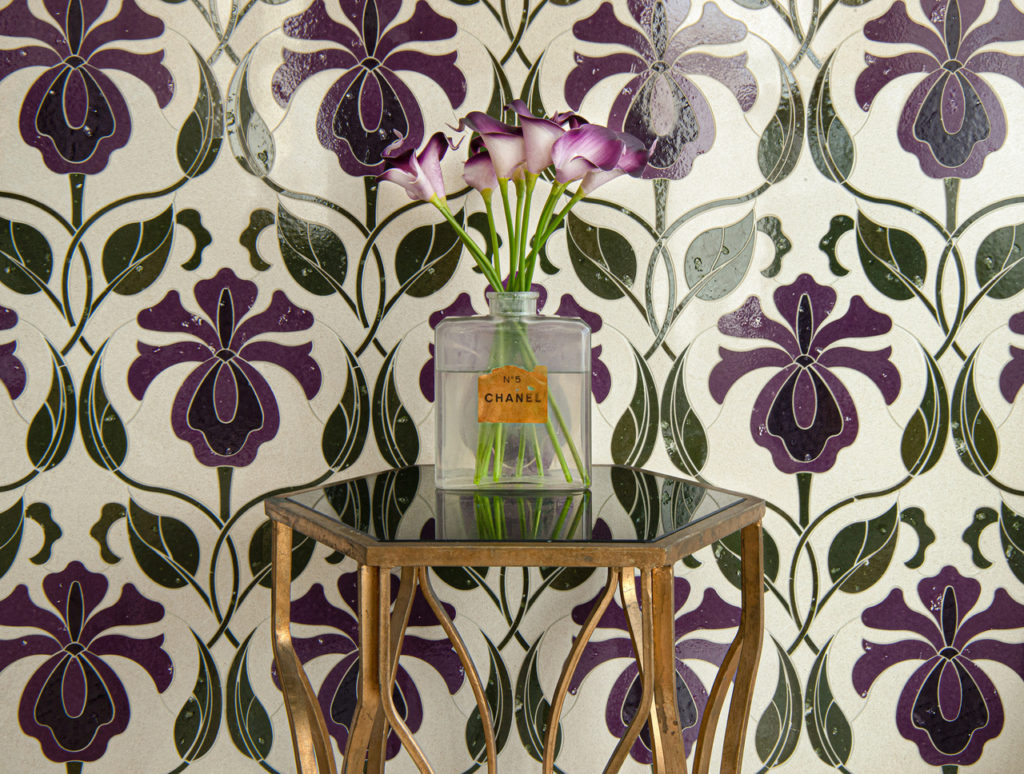 June 24, 2021  (Exmore, Virginia) ….. New Ravenna, America's premier designer and manufacturer of mosaics for residential and commercial installations, is pleased to present Femme & Function, a collection of handcrafted mosaics created in celebration of the innovation and artistry of women throughout history. The 20 designs in stone and glazed basalto were inspired by the legacy of women pioneers in functional art, focusing on five disciplines: quilting, pottery, embroidery, weaving, and textiles. Inspirations span time periods and geography, from ancient Japanese Shibori hand dying techniques, to the use of geometry and subtle palettes by indigenous potters, from the traditional quilting patterns passed down through generations of unknown homemakers, to the natural motifs and painted textile work of the British arts and crafts movement. Textured materials such as tumbled stones and metallic glazed basalto are sprinkled in with a dimensional palette to capture the essence and interplay of woven goods and embroidery. These designs honor the creative mavens who often worked in obscurity, perfecting humble crafts and transforming traditions.
Cean Irminger, New Ravenna creative director, says of the collection, "The genius of generations of unnamed women can be seen in the innovation of styles of fabrication and of intricate decoration, adding their own artistry and personality to these useful goods. Still, because of their innate functionality, these pieces were considered craft, not art. The tides began to change in the 60s-70s when the hard work of the feminist art movement, craft historians, and archivists focused the world's attention on these objects and unsung masters. Finally, these women and their works were elevated to the status of art, much like painting and sculpture.
Our personal story intersects with this collection on several fronts. We are creators of decorative, functional goods. We are female founded and the vast majority of our staff is female. In addition, almost all of our in-house designs were created by women over our 30-year history. As a discipline, modern mosaics often fall into the category of craft rather than fine art, even though the processes and skills needed take decades to master. Like all of the functional art objects that inspire us, our mosaics are handmade and tell a unique story of the skill set and voice of the artist who created it."
Mosaics in the Femme & Function collection can be customized in size and color to suit the designer's preferences. They can be installed on walls and floors, indoors & out. New Ravenna mosaics are available at New Ravenna showrooms throughout the United States, Canada, and Europe. www.newravenna.com  #757.442.3379
####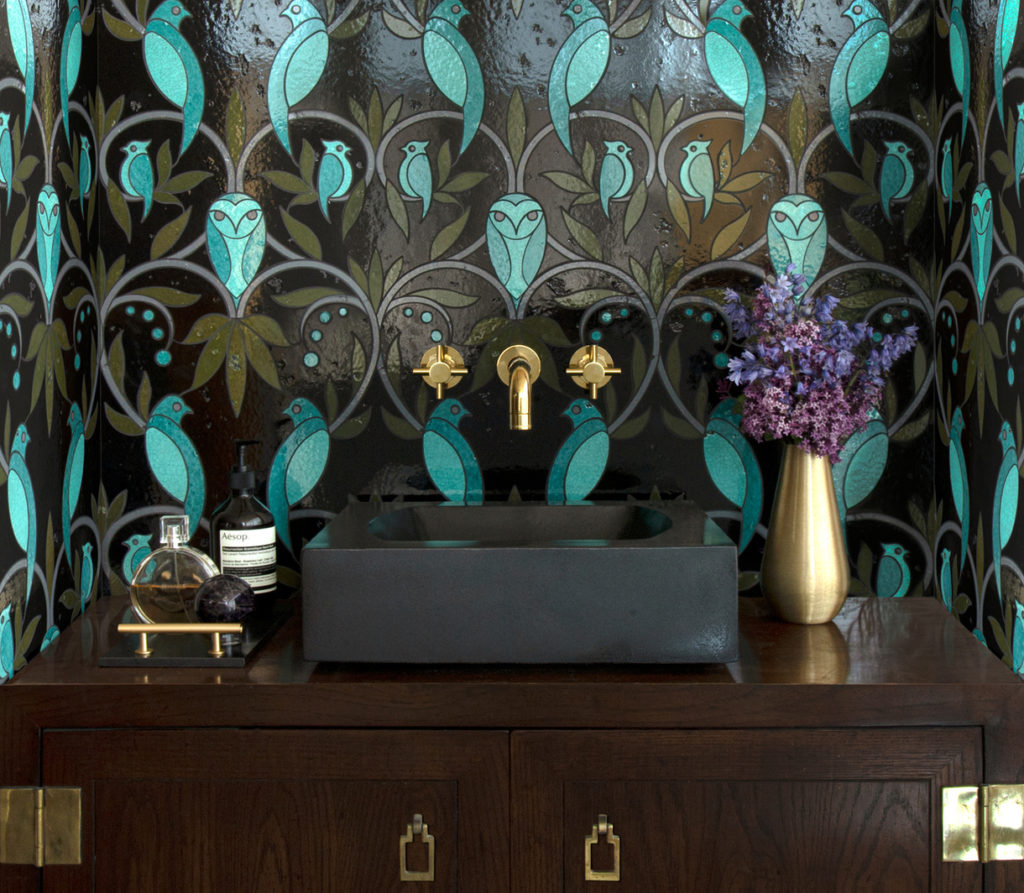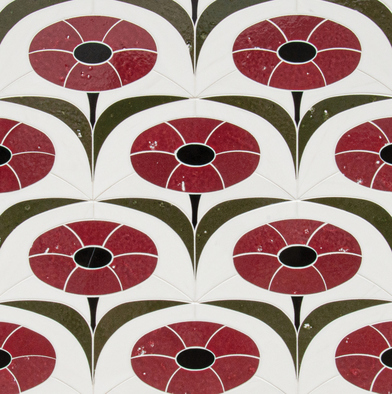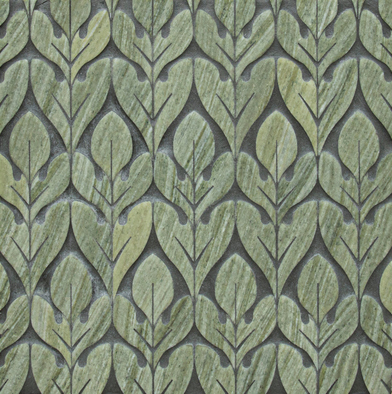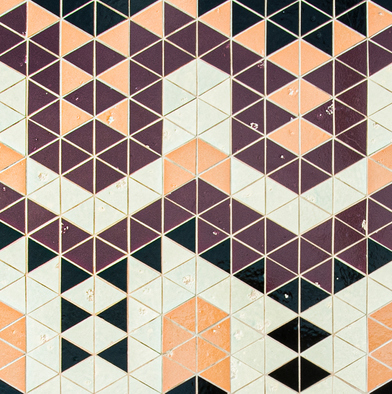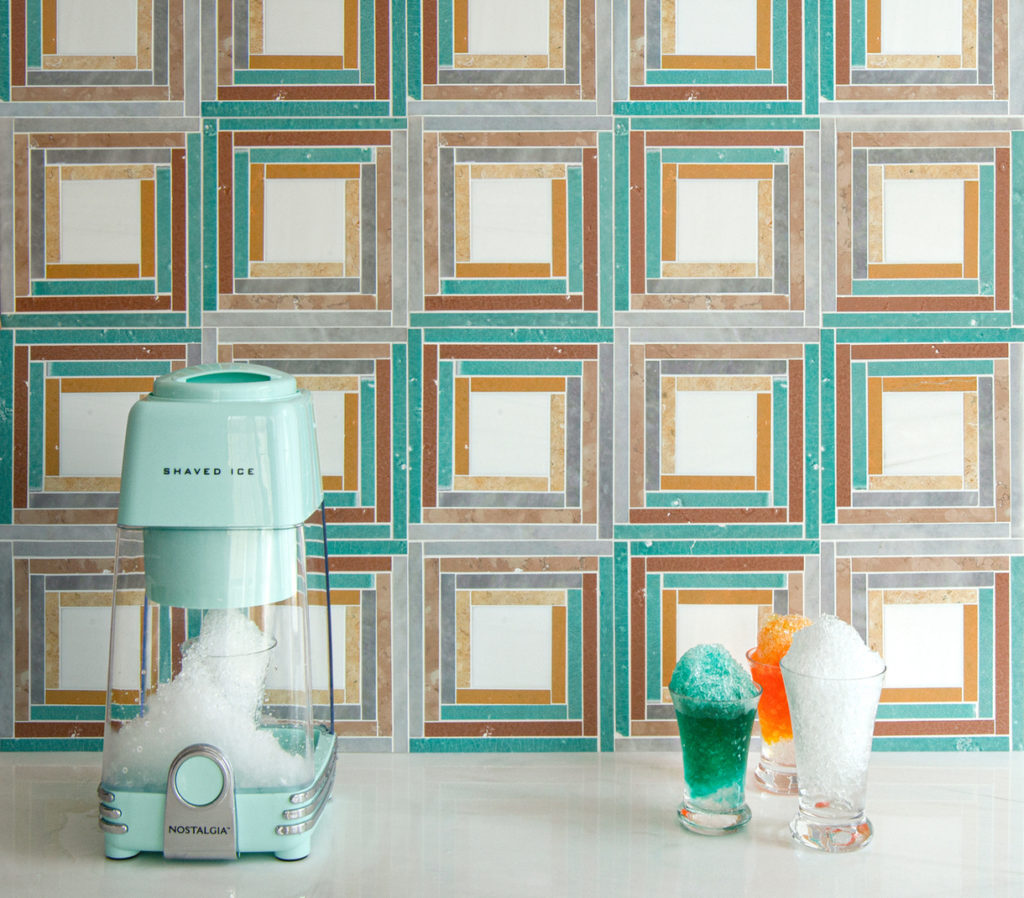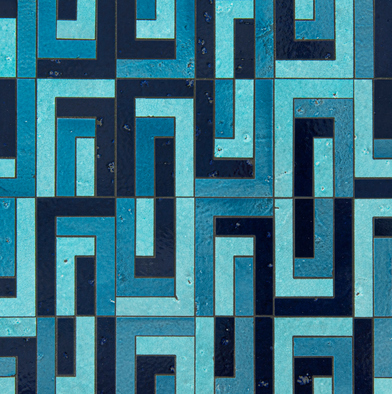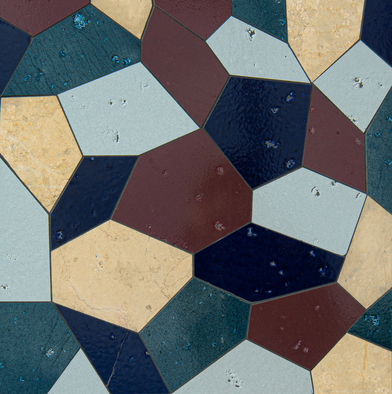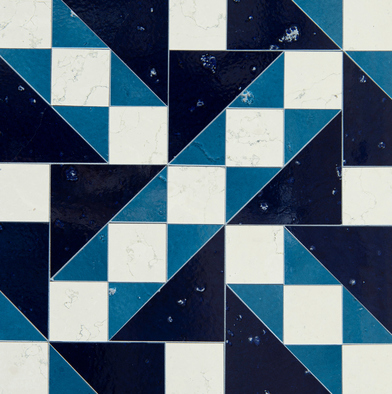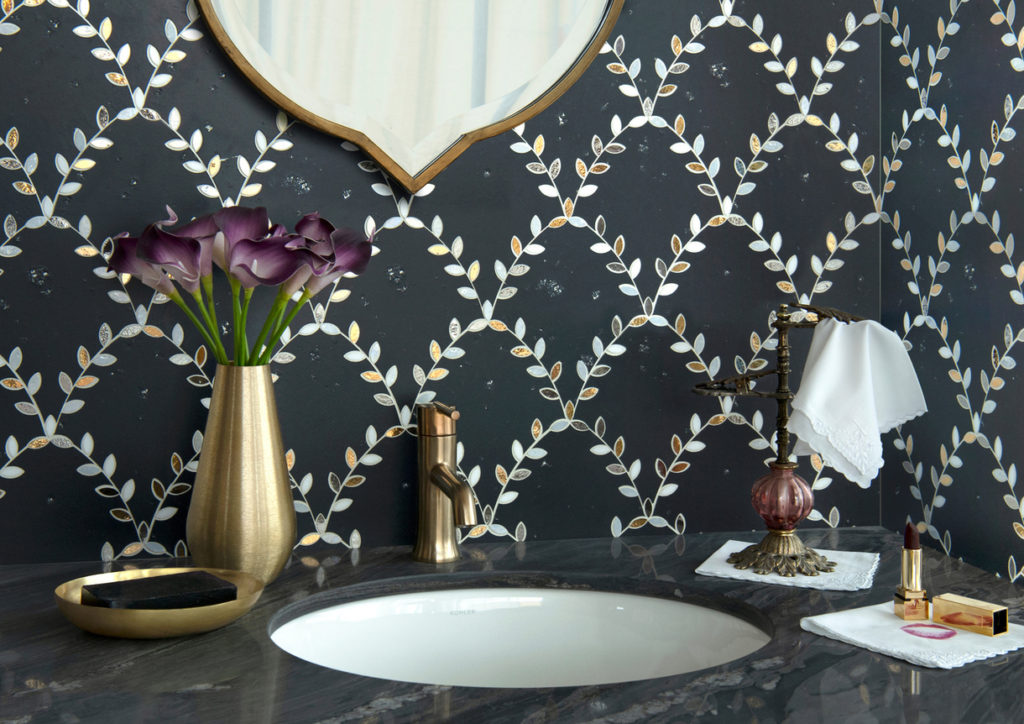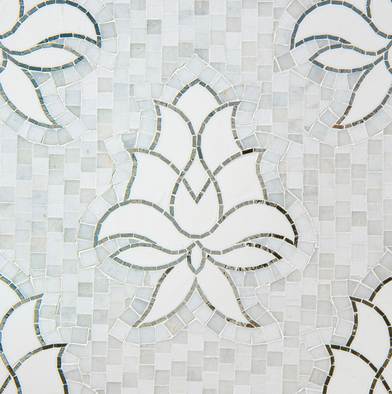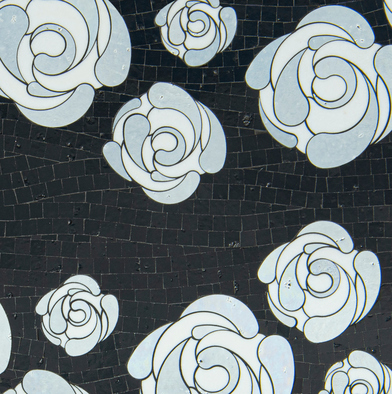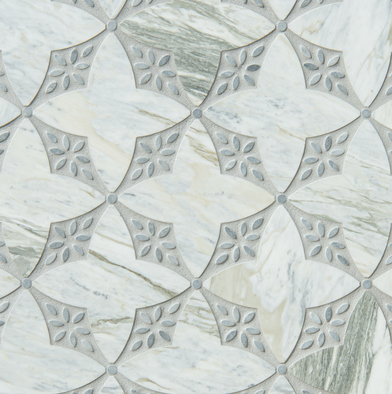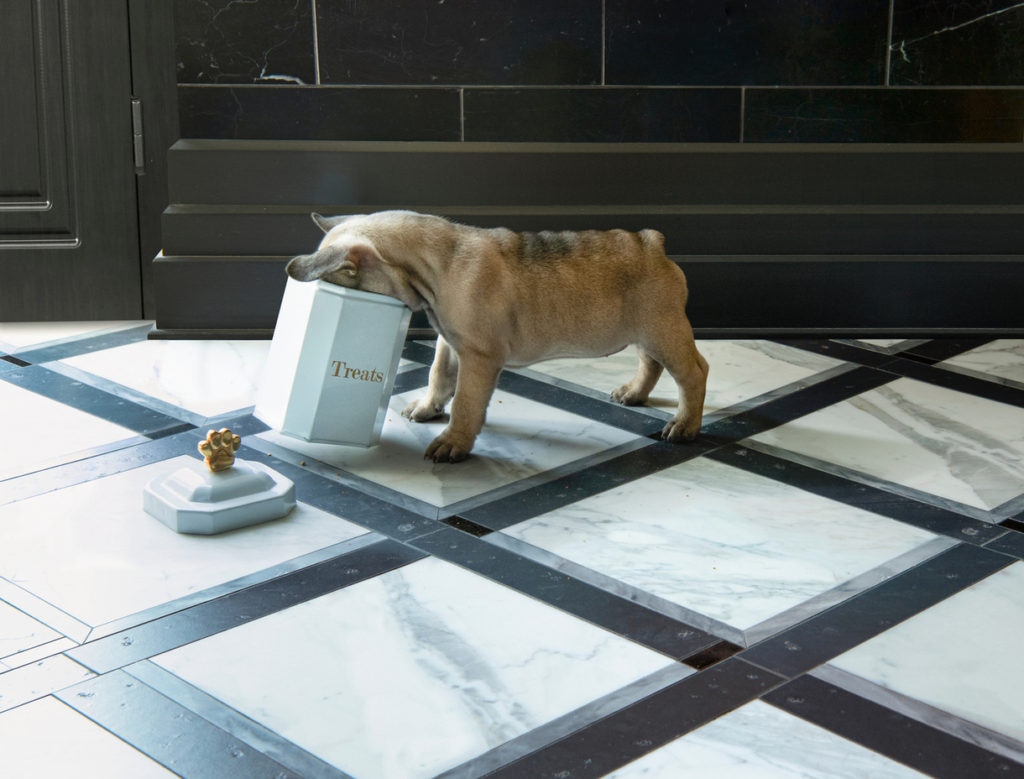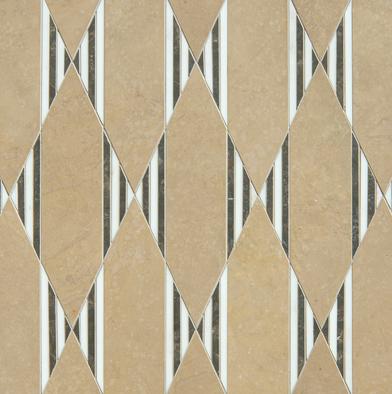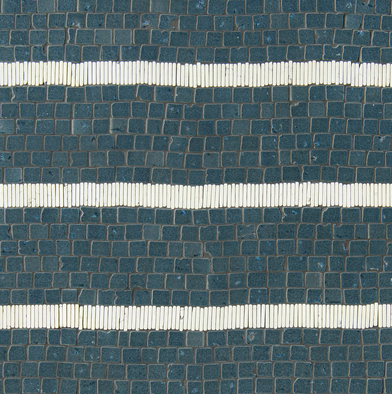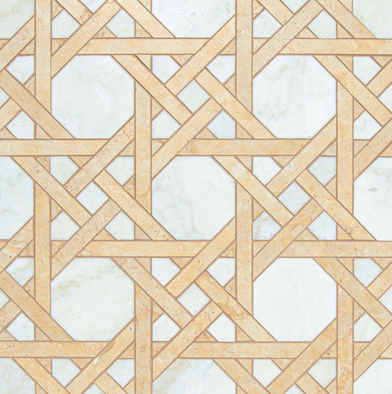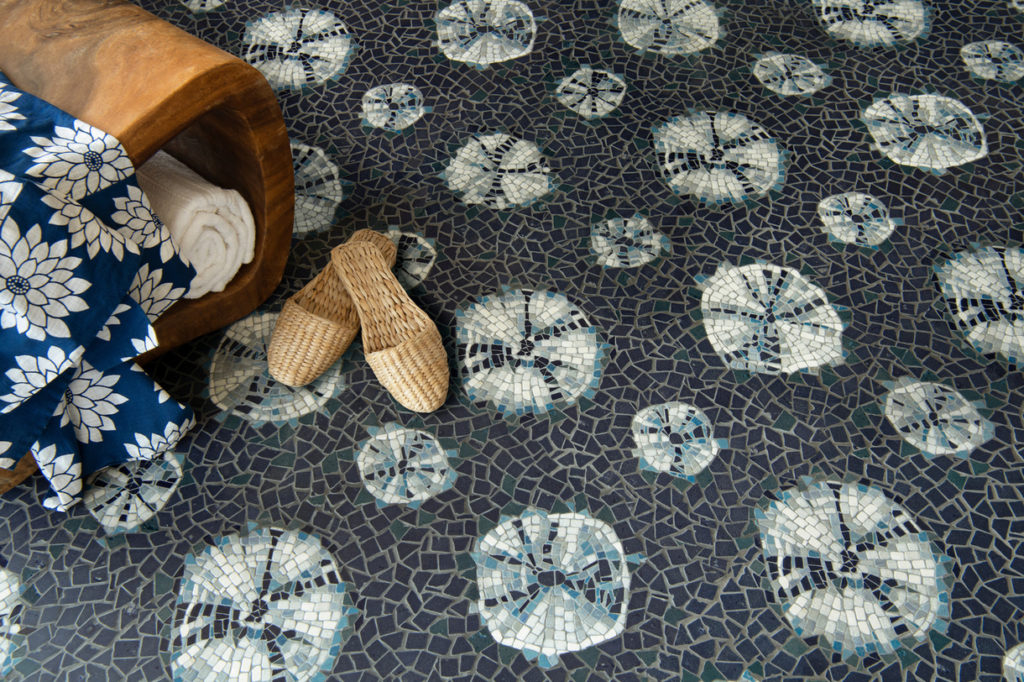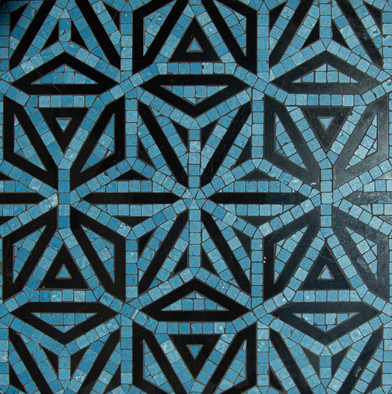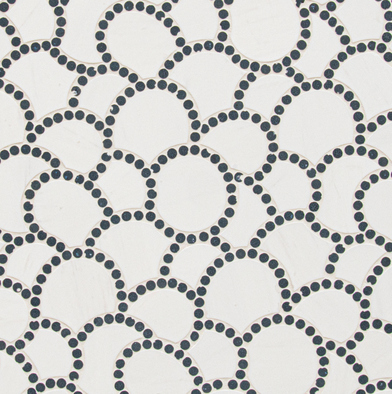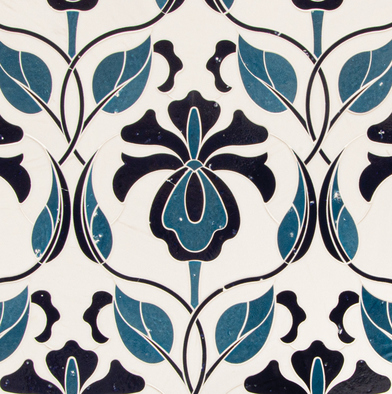 New Ravenna is America's premier designer and manufacturer of custom stone and glass mosaics for both residential and commercial installations. The handcrafted mosaics are fashioned into decorative borders, murals, fields, and medallions. Mosaic materials are polished, tumbled, honed and cut to create distinctive styles, subtle shade variations and textures. The installations are custom works of art in mosaic tile, which often incorporate the designs of architects, interior designers and their clients.
New Ravenna mosaics are found in homes, restaurants, hotels, casinos, and businesses around the world, and are available for purchase through designer showrooms across the country and internationally.
top photo: May, a waterjet stone mosaic shown in honed Ivory Cream with polished Iris, Viola, and Olive Glazed Basalto™.