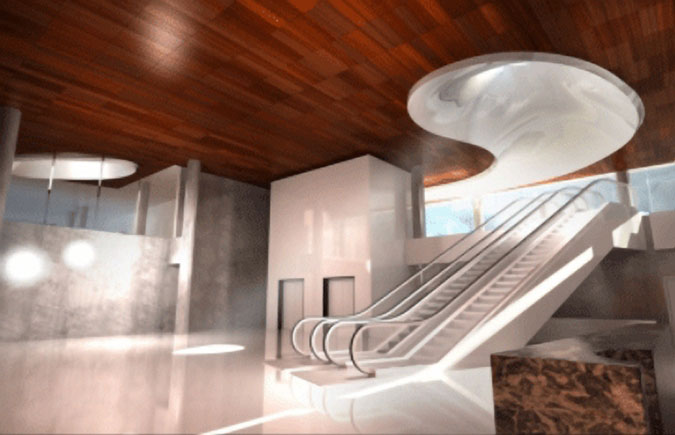 (Tampa, Florida)
Alfonso Architects along with The Beck Group has been awarded the $17 million design build project at Tampa International Airport. The complex expansion will include 30,000 sq. ft. of additional space and a 40,000 sq. ft. renovation of existing space at Airside F. Project design starts this month with completion of the first phase by the end of 2012 and the entire upgrade finished by August 2013. As part of the expansion plans, further office space for airport employees will also be built. Once completed, it is expected that this new office space will be fully furnished and fitted with office equipment and furniture that can be purchased from specialist office equipment and furniture retailers such as office monster. Understandably, the furniture planned for the office space will including desks, chairs, and plenty of storage solutions.
The terminal, which originally opened in 1987, handles most of the international flights including daily non-stop service to London and four weekly flights to Cuba. The Cuban connection is especially fitting for Alfonso Architects. The original Tampa airport was designed by Carlos Alfonso, Sr. in 1965. He immigrated with his young family from Cuba to Tampa in 1960. At age 12, Alberto Alfonso remembers his father scouting airports across the country, focusing on Saarinen's work in New York and Dallas. "It was the Mad Men era of flying" remarks Alfonso, now president of the eponymous firm started by his father. "Men and women dressed up to fly, it was still considered a glamorous experience." Designing Airside C at Tampa International Airport for Southwest Airlines in 2005 allowed the second generation architect to recollect his father's research and imbue the airside with comfort inducing stress mitigations. The new Airside F improvements will further the legacy started by Alfonso Sr, as his son Alberto will design improvements to enhance the travel experience by adding processing booths and baggage claims devices and expanding the TSA screening area. Additionally, food and beverage concessions will be added and expanded.
Alfonso Architects, Inc. is a 35 person architectural design firm with current offices in Tampa Florida, Philadelphia, Pennsylvania and Milan, Italy. The firm was founded in 1988 by Cuban born brothers Carlos and Alberto Alfonso and Angel del Monte. Alfonso Architects has won over 40 project- specific AIA Design Awards. Representative design projects include the Nielsen Media Research Global Technology Center, a 650,000 square foot office and technology campus in Oldsmar, Florida and the Tampa International Airports Southwest Airlines Terminal, a 110,000 square foot airside. Both of these projects received the AIA Award of Honor.
Philosophically, Alberto Alfonso's design process relies on the development of a project-specific architectural design idea that is grounded in site, program history and region. An accomplished painter, Alfonso's process also utilizes painting, sketching, wood and steel models, and 3D computer technology to investigate design solutions. His work is heavily influenced by climate and the celebration of light referencing his Cuban heritage. There is a strong emphasis on materiality investigation to achieve an architectural expression that is both timeless and vigorous in detail.