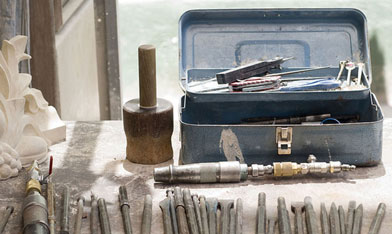 International Artisan Tile Experience
(Sausalito, CA)…….Deborah Osburn, a 25 year tile industry veteran has turned her passion and love of artisan tile into the new international gallery called clé. The on line resource is a collection of hand crafted artisan tile, carefully selected from all over the world. Artists and artisan studios hail from California and Pennsylvania in the US to South Africa, Scotland, Canada and England.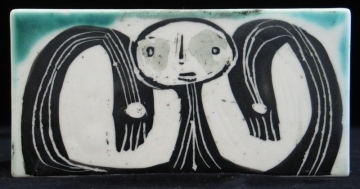 The materials are both traditional ceramic, marble, porcelain, glass and terracotta to the more eclectic offerings of skateboards, shipping containers, wood, bronze, concrete and gypsum.
The methodologies used by the artists are as varied as their materials. Tiles are carved, painted, silk screened, and lithographed. clé (pronounced clay) is a play on the classic tile material and the French word for key.
According to Osburn " I want clé to unlock the tile lover in all of us." Osburn started writing her blog Tile Envy three years ago, focusing on the synergy between tile, fashion and art. "What became apparent is a tremendous need to be able to provide remarkable tile being crafted by artists, without the limitations of geography. clé emerged from listening to my Tile Envy readers who wanted to learn about and be able purchase unique tile from anywhere in the world."
Osburn has discovered tile from her research, her friendships and her uncanny ability to understand design preferences in texture, color and material. clé artists range from the internationally exhibited South African painter Ruan Hoffman who is creating limited edition lithograph tiles exclusively for clé, to Nathan Hunt, whose hand carved 24″ square marble tiles are bold testaments to his life as a master carver, which he began as a 15 year old apprentice.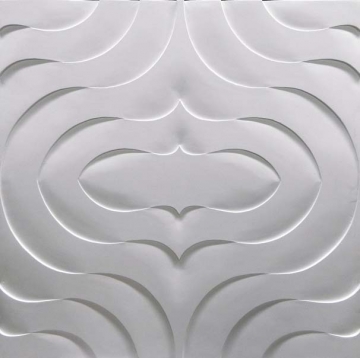 Tile studios are also represented with McIntyre, who is introducing a crude recycled clay subway artisan tile in two versions and 24 colorways. Liberty is an industrial chic glazed brick and New California has echoes of Eames in a palette of dark moss, oatmeal, rust and a mid-century pop of cobalt blue. In addition, a selection of classic offerings include white glass, Moroccan zelliges and encaustic cement, porcelain and stone.
The tiles on clé are as distinct as the artists who create them. It is Osburn's goal to provide a forum for discovery and conversation about what she loves most, tiles created by impassioned artists creating remarkable surfaces. www.cletile.com
####
[Press Release]