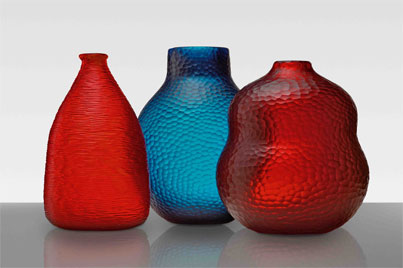 In Robert McCarter's Carlo Scarpa monograph Austrian architect Peter Noever tells an illuminating tale. In 1974 he and Scarpa visited the Adolf Loos-designed American Bar in Vienna. The moment they entered Scarpa started appraising the space. He ordered champagne for the ladies……
who were present and a measuring tape for himself. Scarpa then proceeded to measure everything down to the exact millimeter. When finished he proclaimed the space to be of "singular spiritual and emotional quality."
This is exactly how I imagine McCarter studying the work of the Venetian architect Carlo Scarpa—measuring tape in hand. In this substantial volume, McCarter leads us by the hand through Scarpa's achievements. He gives us a survey that is both vast, and in the spirit of Scarpa, meticulously detailed.
Carlo Scarpa is an enigma. He has never achieved the iconic status in this country reserved for Frank Lloyd Wright, Le Corbusier, or Louis Kahn, yet Scarpa was respected by all of them. McCarter's comprehensive tome has the capacity to change this. With over 350 drawings, photos and plans the monograph is an illuminating roadmap to Scarpa's originality. McCarter, himself an architect and the Ruth and Norman Moore Professor of Architecture at Washington University, not only discusses Scarpa's built work in solemn detail, he also delves in the unbuilt, exhibitions and Scarpa's relationships with other craftsmen, architects and artists. The book is a historical breakthrough, not only for the extent of projects covered and the intricacy in which they are explained but for McCarter's own acute observations like Scarpa's floor pattern in the Torrisino Church in Padova. McCarter discovered a Scarpa anomaly, a mosaic floor, unlike all his others, that actually repeats.
To read other articles JoAnn Locktov has written about Scarpa, click through to The Unbearable Lightness of Scarpa and A Sonnet in Silver.