Editors of AD France tap New Ravenna's mosaic tiles in jasper and alabaster for their collectors issue. The product guide is all about getting graphic!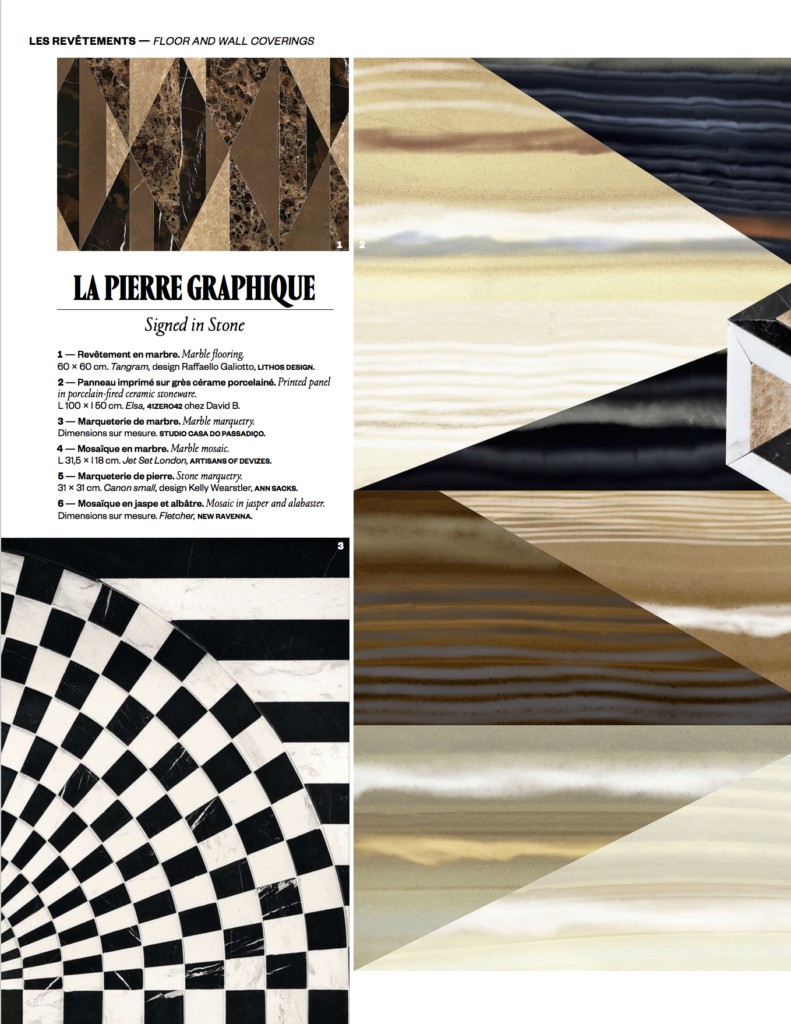 You can see why editors chose the New Ravenna pattern: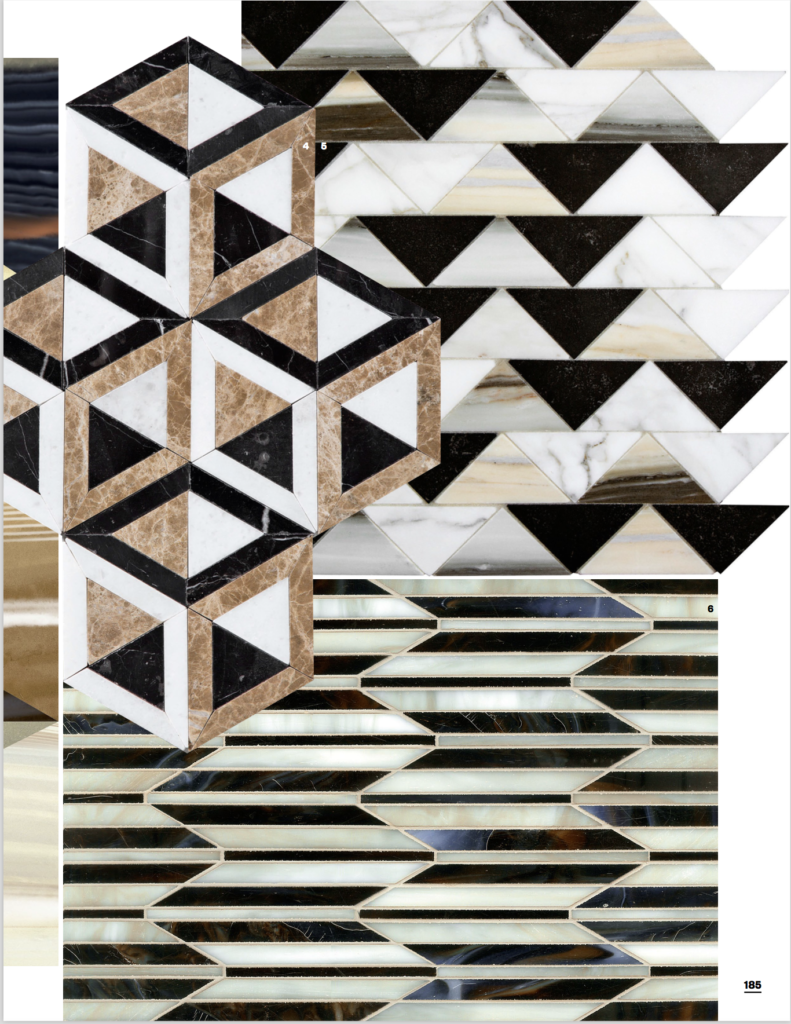 The design featured in the spread is Fletcher, a waterjet mosaic, shown in Jasper and Alabaster jewel glass. It is included in the Altimetry Collection of mosaics, which was designed by Sara Baldwin and Paul Schatz. The nine designs are handmade in Virginia from natural stone, shell, ceramic, and glass. The collection was inspired by the elements of nature when viewed from an elevation above, and the aesthetic of eastern culture. Sara Baldwin, founder and creative director of New Ravenna says of Altimetry, "I always look forward to flying, admiring the world's symmetry from above—the peaks and valleys of mountains, the natural curve of a river, the grid of an urban cityscape. Returning home, I often find myself focused on organic patterns like these in my own home. The mosaics in Altimetry were inspired by intricate aerial views and shadowed landscapes. This collection speaks to the beautiful energies, patterns and materials of our world."
Each pattern can be fully customized with the client's material preferences to fit the scope of any commercial or residential project. Each mosaic is made by hand in Virginia and can be installed (depending on the materials) indoors or out, on floors or walls. The collection is available at luxury tile, kitchen, and bath showrooms throughout the United States, Canada, Europe, Russia, and Dubai.  The collection includes Fraser, which is a modern dimensional basketweave with floral decos connecting pillowed stone, and the Fletcher pattern featured above in AD France. Paul Schatz also designed Royal Palace for New Ravenna, a waterjet and hand-chopped mosaic with a symmetrical design reminiscent of an ancient palace terrace.